It Looks Like Trump Will Be Handed the GOP Nomination. Here's Why That's Critical.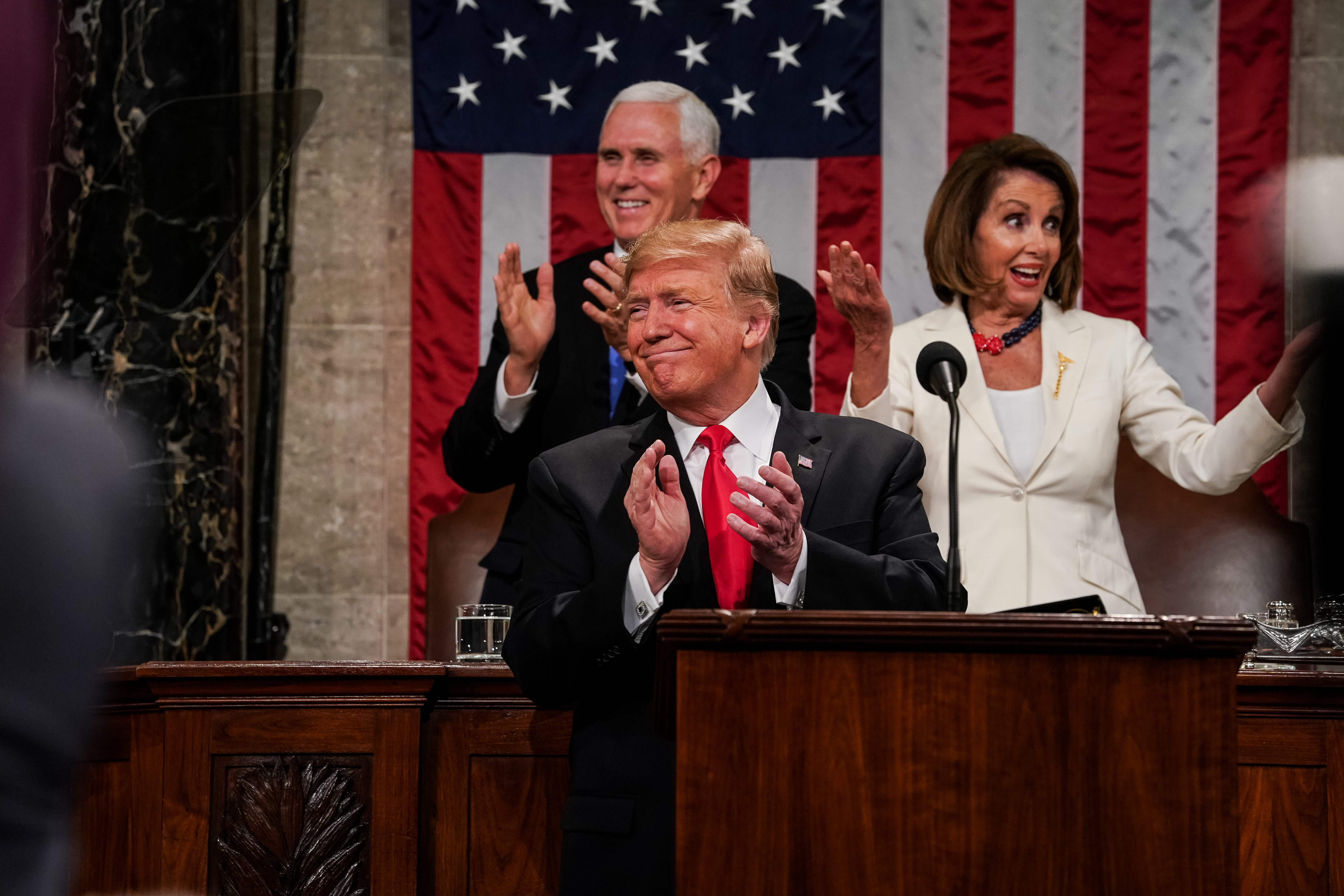 I am big believer that the variety of news that is the most underrated is what does not happen. After all, quite often, when nothing occurs during a time period when it otherwise should, it can actually have more significance than an event actually transpiring.
A classic example of this phenomenon may be the complete absence of any serious candidate seeking to take on President Donald Trump for the Republican presidential nomination. It appears we may be very close, assuming we are not already there, to it being accepted that Trump will simply be handed the GOP nomination. There are significant ramifications of that mind-blowing reality.
While numerous legitimate Democratic candidates have made it clear they are entering what some conservatives are understandably referring to as the "Woke Olympics," there is absolutely no indication that anyone legitimate will be taking on Trump. This despite the fact that Trump's approval ratings and general election prospects (not to mention the overwhelming corruption of his first two years), by historical standards would absolutely demand that a serious primary challenger come forward.
Part of why this has not happened, and likely never will, is because of things that were anticipated as possible but never materialized. Neither the stock market, nor the economy, have collapsed. Robert Mueller has not issued a damning final report, or even indicted a Trump family member. Trump's cabinet chaos, shutting down of the government, and failure to produce his long-promised wall, have shown zero indication of significantly harming his standing among any portion of the electorate.
Consequently, Jeff Flake has said no thanks, Mitt Romney never appeared interested, Chris Christie effectively endorsed Trump 2020, John Kasich joined CNN, and Marco Rubio lacks the balls. Meanwhile, Nikki Haley has left the Trump administration, but shows no signs of wanting to destroy her political future by getting crushed in a primary, and Condoleezza Rice, perhaps the only other person with the stature to instantly go toe-to-toe with Trump, seems very happy playing golf and watching football.
This is not to say that someone won't eventually get into the race, if only to take advantage of the huge publicity that such a run, no matter how hopeless, would generate. Conservative commentator Bill Kristol, who is ardently anti-Trump and has been actively recruiting candidates to run against him, told me yesterday that he is still optimistic that this will happen.
"Serious people are looking quietly at a race, and I'm confident there'll be a challenge to Trump in the GOP primary," said Kristol. "And the challenger has some time — we're laying some of the groundwork at Defending Democracy Together, and others are doing things as well, so a candidate could get in around the beginning of summer."
While I admire Kristol's perseverance and optimism, it is clear to me that if someone with any real shot to even reasonably challenge Trump was going to get in, they would have done so already, or at least be about to. Every day that goes by now is a lost opportunity to take advantage of the much-needed built-in earned news media coverage that such a person would get (except at mostly state-run Fox News, where it would matter the most) by virtue of being the only Republican alternative to Trump.
Should there be no legitimate opposition to Trump, that would have very significant consequences in at least two important areas. The first is that it would cement, probably for a generation, Trump's total takeover of the Republican Party, from both a political and policy perspective.
The second is that, based on modern election precedent, Trump's re-election chances would be greatly enhanced. In fact, there is an astonishingly strong connection between whether a sitting president has faced opposition for his party's nomination, and whether he has won or lost his attempt to retain office.
Here are the sitting presidents of the last two generations who were eligible to run for another term…
In 1968, Lyndon Johnson "lost" (he actually won while not even being on the ballot) the New Hampshire primary, and pulled out of the race.
In 1972, Richard Nixon faced barely even token opposition, and easily won re-election.
In 1976, Gerald Ford was nearly taken out by Ronald Reagan, and lost to Jimmy Carter.
In 1980, Carter battled with Ted Kennedy, before losing badly to Reagan.
In 1984, Reagan had no real opposition, and won re-election in a landslide.
In 1992, George H.W. Bush was challenged by Pat Buchanan, and lost to Bill Clinton.
In 1996, Bill Clinton had no real primary opponent, and easily was re-elected.
In 2004, George W. Bush ran unopposed in the primaries, and won re-election.
In 2012, Barack Obama ran unopposed in the primaries, and won re-election.
To review, presidents who had to run a primary campaign were 0-4. Presidents who did not, were 5-0.
That's a pretty darn strong correlation. One that should at least give Democrats a lot of pause before they decide to go completely off the deep end and, because they just can't help themselves, nominate someone looney enough for Trump to beat.
Unfortunately, I am starting to become as doubtful about the Democrats heeding this historical lesson, as I am that anyone will at least make Trump work for the GOP nomination.
John Ziegler is a senior columnist for Mediaite. He hosts a weekly podcast focusing on news media issues and is documentary filmmaker. You can follow him on Twitter at @ZigManFreud  or email him at johnz@mediaite.com
[Photo by Doug Mills-Pool/Getty Images]
This is an opinion piece. The views expressed in this article are those of just the author.