Walking the Walk: Rep. Dan Crenshaw Forgoes Congressional Pay During Shutdown. AOC is Undecided.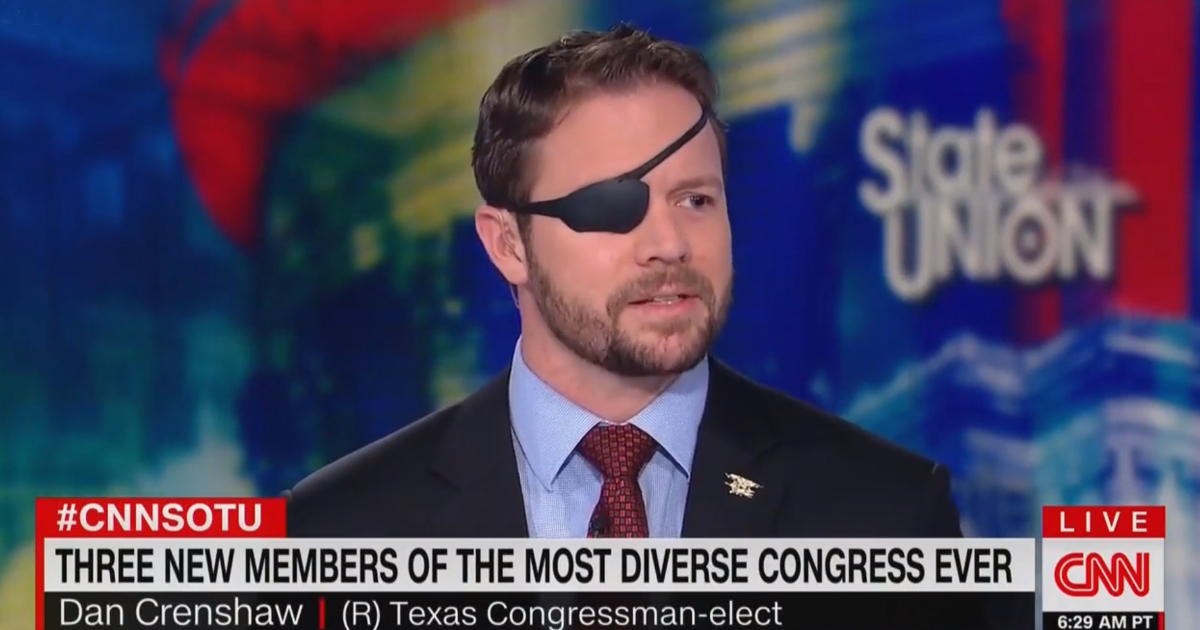 It's only been a week since the newly sworn-in congressional freshmen have been in office, but two already stand out: Rep. Dan Crenshaw (R-TX) and Rep. Alexandria Ocasio-Cortez (D-NY). The pair have already made big waves in their respective camps and have built a lot of social media clout.
While social media postings are good for their personal standing, actually leading from the front is what voters want from politicians. One way people in Congress have done so is by asking for their pay to be withheld while the partial government shutdown drags on.
On Thursday, Crenshaw joined the growing number of Republicans and Democrats to request their pay to be withheld.
I cannot in good conscience get paid while federal employees' financial futures hang in the balance because of this partial government shutdown. I've asked the Chief Administrative Officer to withhold my pay until we have come to an agreement to adequately fund border security. pic.twitter.com/2g37vAAtx2

— Rep. Dan Crenshaw (@RepDanCrenshaw) January 10, 2019
Contrast that with Ocasio-Cortez, who tweeted in December last year Congressional salaries should be furloughed during government shutdowns. Now, it appears she is not joining Crenshaw or even her fellow Democrats.
Next time we have a gov shutdown, Congressional salaries should be furloughed as well.

It's completely unacceptable that members of Congress can force a government shutdown on partisan lines & then have Congressional salaries exempt from that decision.

Have some integrity. https://t.co/BgueNNjf0f

— Alexandria Ocasio-Cortez (@AOC) December 22, 2018
Ocasio-Cortez's communications director did not immediately respond to an inquiry from Mediaite over whether she will request her salary to be withheld until the shutdown is over.
The Daily Mail, which requested comment on Tuesday, reported similar silence from Ocasio-Cortez's office. The New York Post reported she told them "I've gotta run" when directly asked about her pay, heading towards a line to do a mock swearing-in with Speaker of the House Nancy Pelosi (D-NY).
Now it's entirely possible the new congresswomen can't afford to miss any part of her new $174,000 salary, as she did reveal she was having trouble finding affordable places in Washington, D.C. following her victory.
"I have three months without a salary before I'm a member of Congress. So, how do I get an apartment? Those little things are very real," she told the New York Times.
If that's the case then she should just come out and say why she can't afford to miss a payment, given her working-class background and doesn't have the wealth that others in Congress do. Most would certainly be understanding.
But it speaks volumes when her actions in Congress are starting to diverge from her often-viral tweets.
This is an opinion piece. The views expressed in this article are those of just the author.