Trump Opts to Skip Reading Daily Intelligence Report, Relies on Oral Briefings Instead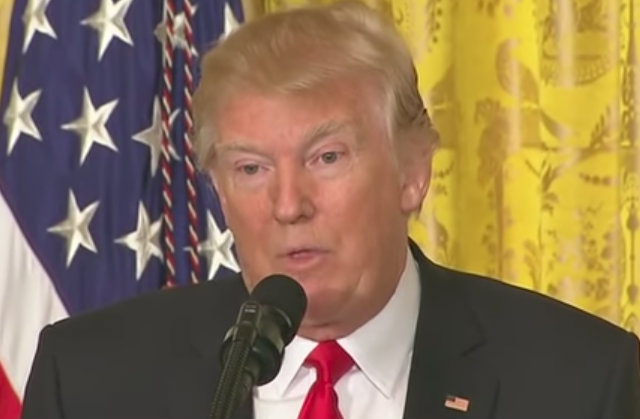 According to a new report by The Washington Post, President Donald Trump has begun to rely on quick oral reports of the intelligence news of the day, opting to skip reading the daily intelligence briefing.
An unnamed source simply said that reading the intelligence report is not Trump's "style of learning."
Leon Panetta, a former CIA director, slammed the president for the move, saying "something will be missed."
"If for some reason his instincts on what should be done are not backed up by the intelligence because he hasn't taken the time to read that intel, it increases the risk that he will make a mistake," he said. "You can have the smartest people around you — in the end it still comes down to his decision."
Most famously, President George W. Bush was accused of skipping the dense daily document, after it was learned that, one month before 9/11, a briefing detailed Osama Bin Laden's plan to attack the United States with airplanes.
Dan Coats, the director of national intelligence, said in a statement, however, that "any notion that President Trump is not fully engaged in the PDB or does not read the briefing materials is pure fiction and is clearly not based on firsthand knowledge of the process."
Of course, like all things Trump-related, yes, there is a tweet that contradicts this latest move.
Here is something the president tweeted way back in 2014, insulting Barack Obama for, you know, doing the same thing.
NBC News debunked the "fact" that Obama had stopped reading daily intelligence briefings, with the news outlet noting that Trump's tweet was based on a report issued by the Government Accountability Institute, a conservative lobbying group founded by, wait for it, Steve Bannon.
Additionally, Trump once infamously told Chris Wallace "You know, I'm, like, a smart person. I don't have to be told the same thing in the same words every single day for the next eight years."
[image via screenshot]
—
Follow Lawrence Bonk (@sidescrollers) on Twitter
Have a tip we should know? tips@mediaite.com