'Paul Ryan Is The Enemy': Steve Bannon Ordered Breitbart Staff To Destroy House Speaker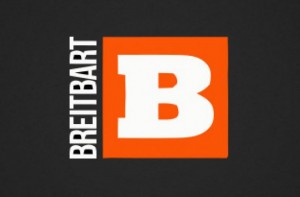 On the same day The Daily Beast reported on an email from Breitbart chief and current Trump campaign CEO Steve Bannon in which he bragged that he was Donald Trump's campaign manager back in August 2015, The Hill also did a story on leaked emails involving Bannon.
Per emails sent in December 2015, shortly after Paul Ryan became Speaker of the House, Bannon expressed no interest in opening "a bridge" with the Republican leader, instead ordering his staff to destroy him.
On editorial conference calls, the Breitbart chairman would often say "Paul Ryan is the enemy," according to a source who worked with Bannon at the news organization.

In December 2015, weeks after Ryan became Speaker, Bannon wrote in an internal Breitbart email obtained by The Hill that the "long game" for his news site was for Ryan to be "gone" by the spring.

In the Dec. 1 email, Breitbart's Washington editor, Matt Boyle, suggested to Bannon via email that a story promoting Ryan's planned overhaul of the mental health system would be a good way to "open a bridge" to Ryan.
Bannon's disdain for Ryan is well known. In fact, two former Breitbart employees commented on this as these articles surfaced.
In a piece for his own site, ex-editor Ben Shapiro, referencing Trump's Tuesday tweetstorm in which he attacked Ryan, noted that Trump was following the Bannon script.
This is Trump in Bannon-esque "burn it all down" mode. That way Trump can pretend he lost due to those cuckservatives like Paul Ryan, who after all have been shlonging Americans with their lies and establishment cowardice for years.
Meanwhile, former reporter Michelle Fields, who quit over the Corey Lewandowski grabbing incident, sent out the following tweet:
At Breitbart Bannon literally directed folks to destroy Ryan Hes prob so happy rn seeing Ryan too scared to unendorse a campaign hes running

— Michelle Fields (@MichelleFields) October 11, 2016
The source of the emails also stated that Bannon has an "Alex Jones-level paranoia about Paul Ryan," seeing him as "part of a conspiracy with George Soros and Paul Singer."
–
Follow Justin Baragona on Twitter: @justinbaragona
Have a tip we should know? tips@mediaite.com