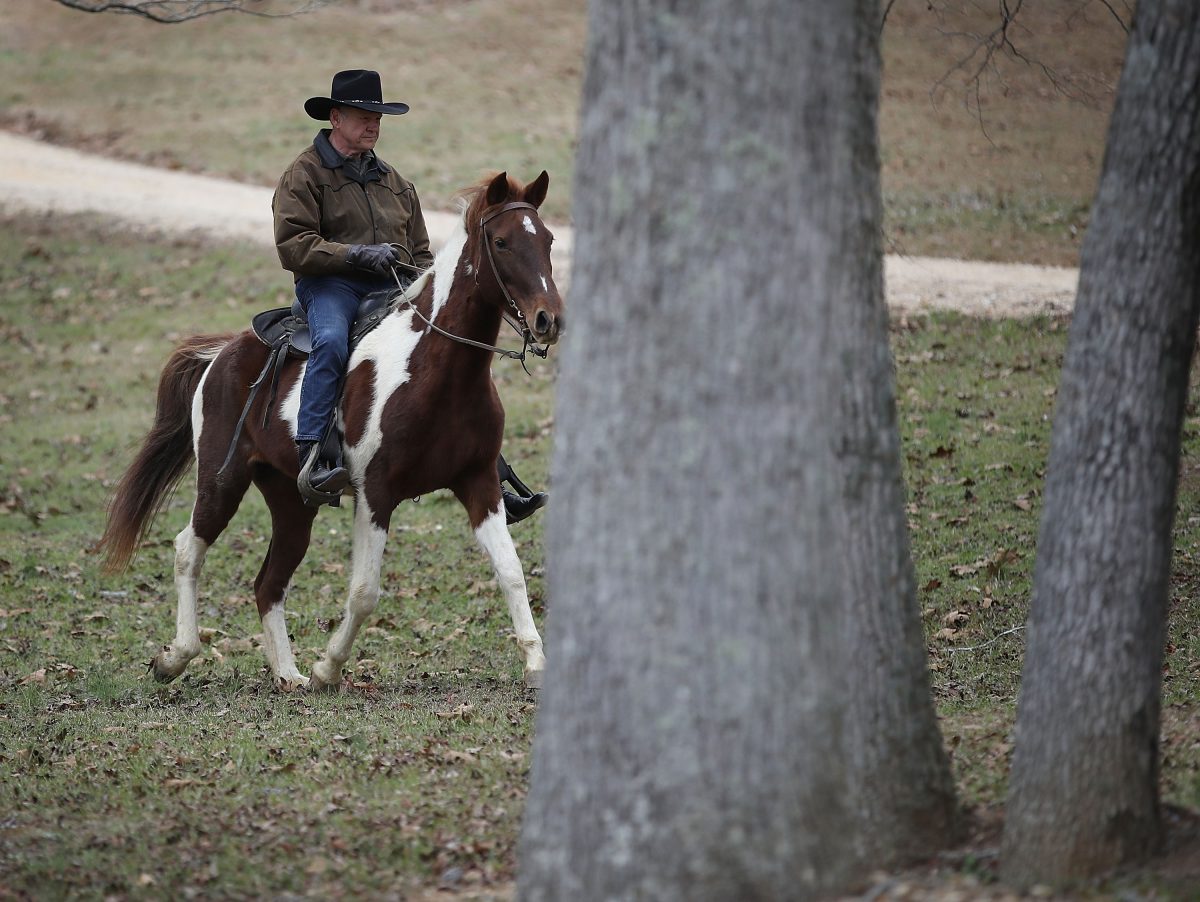 Former Alabama U.S. Senate candidate and alleged sexual harasser Roy Moore may be gearing up another bid for the seat in 2020, according to a new report.
The Associated Press reports Moore, a former state judge, is considering a bid to challenge Sen. Doug Jones (D-AL), who is up for re-election to a full 6-year term in the Senate.
In 2017, Moore lost in a stunning upset against in deep-red Alabama after he was accused of molesting teenaged girls, including one woman who said Moore sexually assaulted her when she was 14. Moore has denied the allegations.
"I'm still praying about it and talking to people, my family, my wife and I'm strongly considering it," Moore told the Associated Press on Wednesday about his potential bid.
Republicans currently control the U.S. Senate 53-47 and view defeating Jones as a top priority, as he is considered one of the most endangered Democratic incumbents up for re-election in 2020.
Establishment Republicans appear to have no appetite for Moore's potential comeback. "The people of Alabama rejected Roy Moore not too long ago," Sen. Todd Young (R-IN) said.
Young heads up the National Republican Senatorial Committee, the Senate GOP's campaign arm. "We'll actively work to make sure that the most conservative, electable Republican is our nominee," Young said.
Asked whether he'd support a Moore bid, Senate Majority Leader Mitch McConnell (R-KY) said: "I think you know the answer to that."
Moore said he has not reached out to President Donald Trump or White House officials. A White House spokesperson declined to comment.
Acting White House chief of staff Mick Mulvaney previously said in a private meeting that Trump frequently asks him why Moore lost the election.
[Photo by Joe Raedle/Getty Images]
Have a tip we should know? tips@mediaite.com