Despite DNC Debate Ban, Bernie Sanders Will Appear at Fox News Town Hall on Tax Day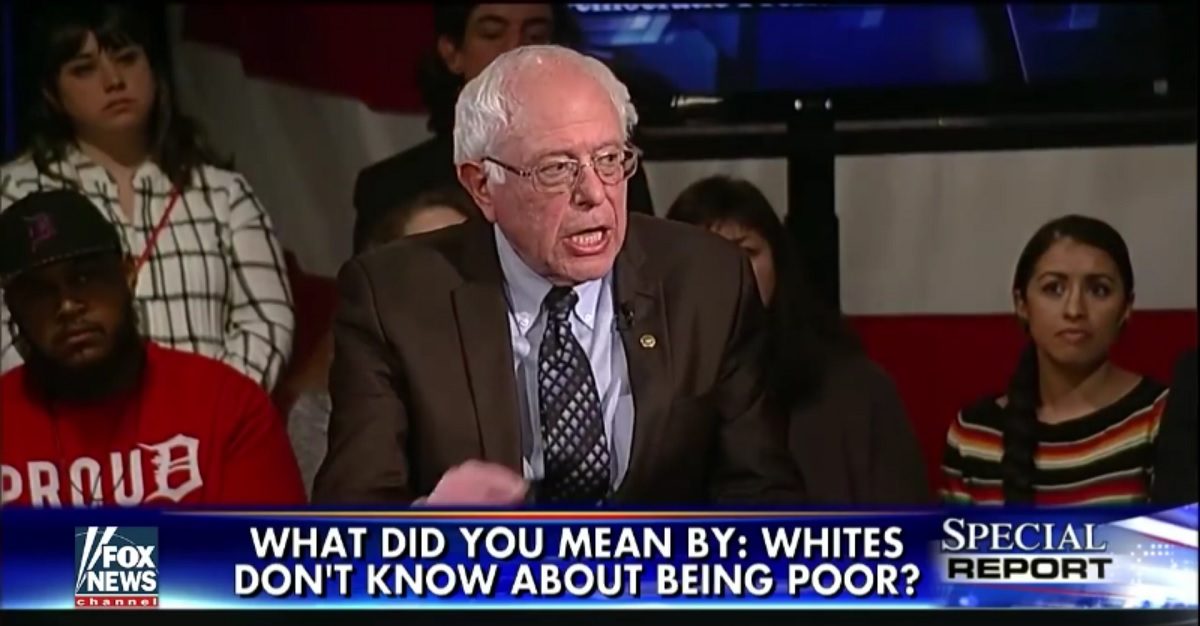 Independent Vermont Senator and Democratic presidential candidate Bernie Sanders has agreed to appear at a Fox News town hall this month, despite the fact that the Democratic National Committee has blacklisted the network from hosting primary debates.
According to a press release from the network, Sanders will participate in a 1-hour town hall meeting on April 15th, which also happens to be the deadline for filing federal tax returns:
FOX News Channel (FNC) will present a town hall with 2020 Democratic presidential candidate Senator Bernie Sanders (I-VT) on Monday, April 15th from 6:30PM/ET-7:30PM/ET in Bethlehem, Pennsylvania. Co-anchored by Special Report's Bret Baier and The Story's Martha MacCallum, the town hall will focus on the economy and jobs.

In March of 2016, Sanders notably participated in FNC's only Democratic town hall during the 2016 presidential election cycle alongside former Secretary of State Hillary Clinton. According to Nielsen Media Research, that town hall averaged 2.6 million viewers and nearly 500,000 in the 25-54 demographic, beating CNN and MSNBC combined in overall viewers in the 6PM/ET timeslot. Sanders last appeared on FNC in an appearance on Special Report with Bret Baier in December 2018.
Last month, DNC Chairman Tom Perez announced that Fox News would not carry any of the Democratic Party's primary debates, a decision which does not preclude individual candidates from appearing on the network.
Perez explained that "Recent reporting in the New Yorker on the inappropriate relationship between President Trump, his administration and Fox News has led me to conclude that the network is not in a position to host a fair and neutral debate for our candidates."
Appearing on Fox does give candidates like Sanders the opportunity to prove their mettle in an adversarial setting, but also carries risks associated with the concerns Perez raised.
The timing of the Sanders event could just be a happy accident, but it does afford the Vermont senator with an opportunity to release the tax returns that he has been promising for three years, as well as to press Donald Trump over his failure to do the same.
Have a tip we should know? tips@mediaite.com