Eric Swalwell Says He Wants a Fox News Town Hall, But Fox News Rejected Him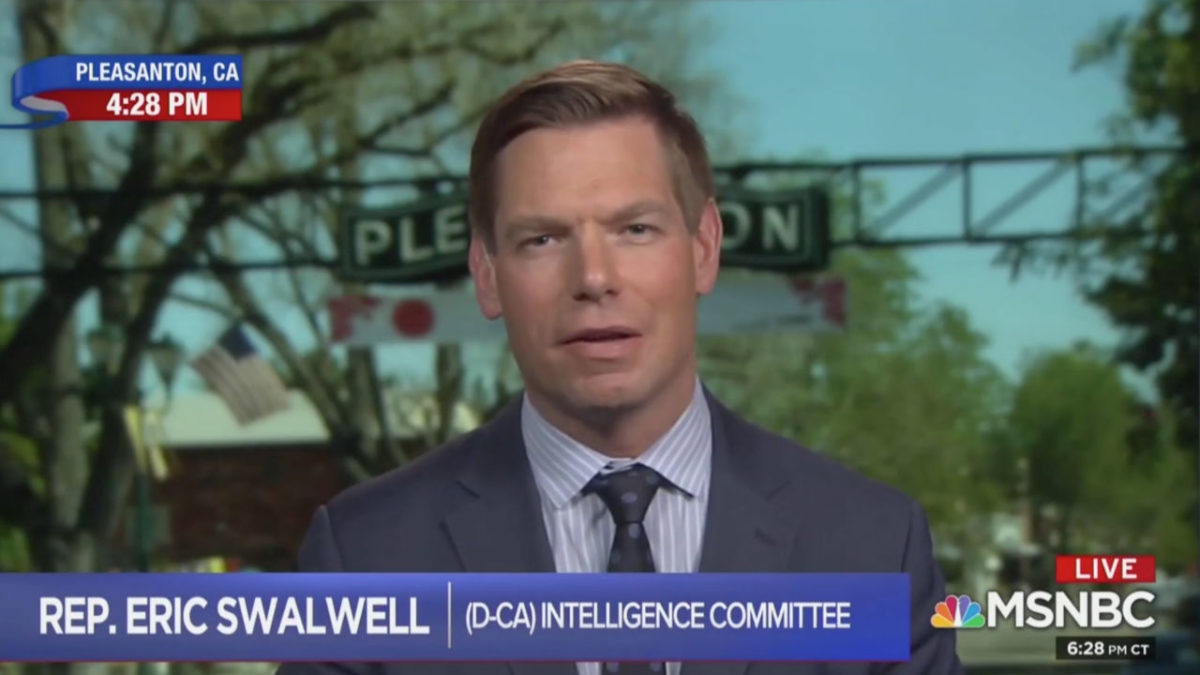 2020 presidential candidate Rep. Eric Swalwell (D-CA) disagrees with Sen. Elizabeth Warren's (D-MA) stance against participating in a Fox News town hall, but says he won't be participating in one himself because Fox isn't offering.
"I would absolutely do a Fox town hall," Swalwell told CNN on Wednesday, "but they told us we can't have one which is a little bit confusing to us because they have given them to people who are polling at the same place as us."
Swalwell said the network did not say how it determined which candidates it offered town hall events to, adding, "I can only conclude that they are afraid to give me the opportunity."
A Fox spokesperson disputed this, telling CNN they left open the opportunity for a future town hall with the congressman.
Fox executives have said in the past that they intend to be more selective with town halls than CNN has been with the format. Sens. Bernie Sanders (I-VT) and Amy Klobuchar (D-MN) have already participated in town halls on the network, Mayor Pete Buttigieg has a town hall this Sunday while Klobuchar is set to appear for an interview on Fox News Sunday.
Warren blasted the town halls and Fox News in a Twitter thread Tuesday.
"Fox News is welcome to come to my events just like any other outlet," Warren wrote. "But a Fox News town hall adds money to the hate-for-profit machine. To which I say: hard pass."
Former Maryland Rep. John Delaney, who is also running for president and polling far behind other candidates, later tweeted at Warren saying he would take her town hall if she wasn't going to participate in one.
Have a tip we should know? tips@mediaite.com