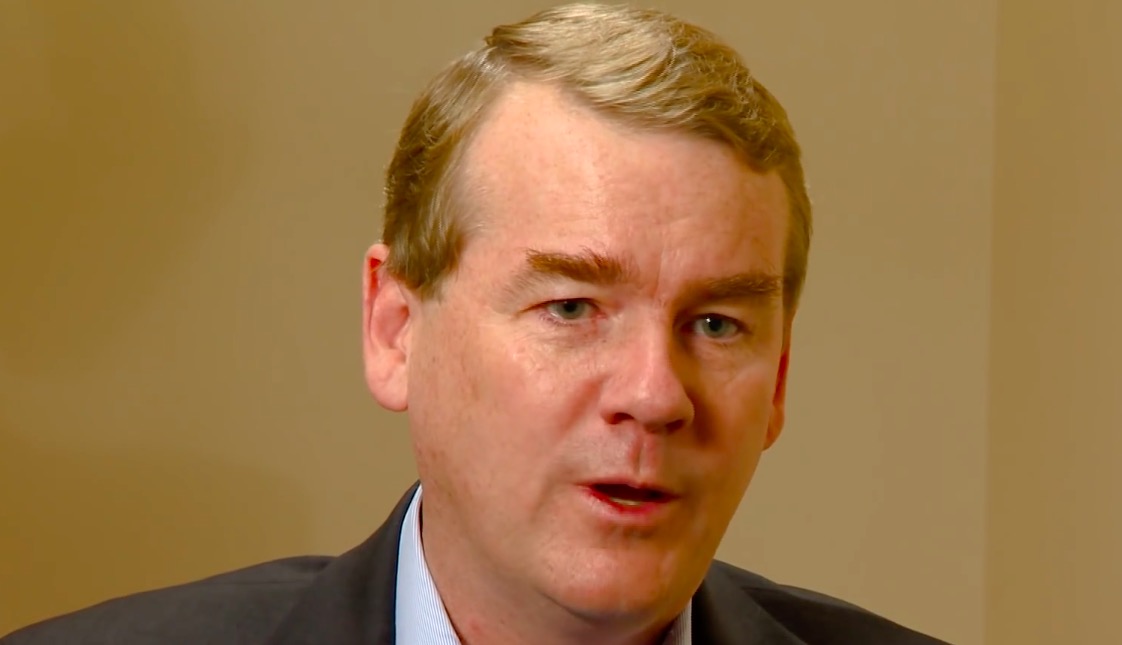 Sen. Michael Bennet (D-CO) announced his diagnosis for prostate cancer on Wednesday but reaffirmed his interest in running for president in 2020 if he undergoes a successful surgery.
"While hearing news like this is never easy, I am fortunate it was detected early, and as a result, my prognosis is good," the senior senator from Colorado said in a statement last night.
"The work we have in front of us to restore a politics that is worthy of our kids and grandkids has never been more important," Bennet continued. "This unanticipated hurdle only reinforces how strongly I feel about contributing to the larger conversation about the future of our country, and I am even more committed to drive that conversation in a positive direction."
Bennet also told The Colorado Independent yesterday that he planned "to announce sometime in April" prior to the cancer diagnosis.
"That was the plan. We hired some staff. We interviewed people for positions in New Hampshire and Iowa. And then I went for the physical," he said. "In my last physical, my PSA was high. They did a biopsy, and it was clear. But this time, it was not clear."
The 54-year-old said the prostate removal surgery includes a recuperation time that lasts less than two weeks.
"[I] would need some rest after that," he added. "The hope is then I'll be cancer-free and able to move on. If I'm not cancer free, then I'd have to make another decision."
In the crowded Democratic primary with representation from party numerous factions, Bennet is generally viewed as a moderate.
Have a tip we should know? tips@mediaite.com