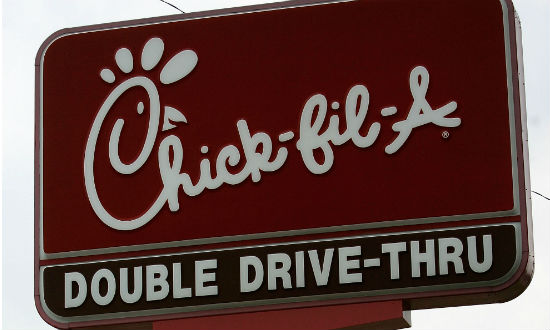 Yesterday, Chick-fil-A CEO Dan Cathy confirmed that the company was against gay marriage and supported other organizations who felt similarly. In the wake of his admission, many people announced that they plan to stop buying food from the chain, and now a few chefs are weighing in on the debate.
Art Smith is disgusted by both the restaurant's food and political stance, telling GrubStreet:
As a gay southern man who found health and married Jesus [his husband, Jesus R. Salguerio], why would I eat at a place that serves poison and preaches it?
John Besh was also asked for his opinion on Chick-fil-A's stance, and he said that he thinks there are other, more important questions when it comes to their chicken sandwich:
I'm tolerant of the fact that his opinion is different than mine. In my opinion, Christ loved ALL people. I'm more concerned with where and how their chickens are raised, than the owners' religious/political views if they want to sell me a sandwich. I don't know the views of any of those that sell me po'boys or gyros??
If you are thinking about defecting from Chick-fil-A — whether because of their politics or their ingredients — but are worried that you'll miss the fried chicken sandwich, don't worry. The Internet has your back. YouTube chef Hilah Johnson is teaching everyone in just this predicament how to make a fried chicken sandwich, which she has dubbed the Chick-Fil-Gay at home. In her description, she says the recipe contains "less sugar, less salt, and less funding for anti-human-equality organizations" than a sandwich from Chick-fil-A.
Have a tip we should know? tips@mediaite.com