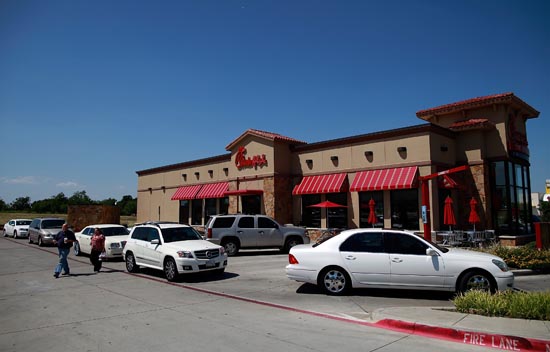 Yesterday was August 1st, which means that Chick-fil-A Appreciation Day, supported by two of the most relevant voices in the GOP today (Mike Huckabee and Rick Santorum), took place in malls and suburban strip mall parking lots across the nation.
Across the country, thousands of people lined up for Chick-fil-A, packing stores, winding through mall thoroughfares, all ardently voicing their support for traditional marriage.
"I believe what the Bible says (about marriage)," Chauncy Fields told Fox News while "wolfing down" their signature breakfast of chicken and biscuits. "So I came out here to support Chick-fil-A and the movement."
Since there are so many issues of national importance packed into the act of buying a humble chicken sandwich, we're gonna break down the fallout of yesterday into bullet points:
Whew. Did we miss anything?
Have a tip we should know? [email protected]