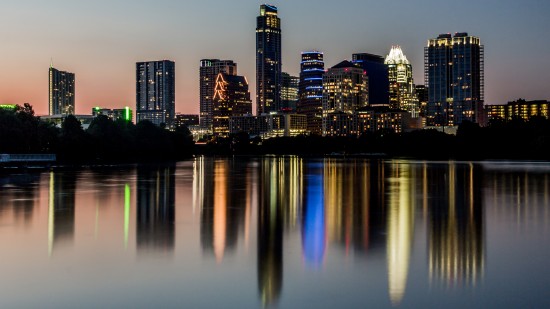 In Austin, you'll find rad hippies, endless breakfast tacos, and walls decked in graffiti. It's the norm here, and our advice is to embrace it. Lately, many notable chefs have done just that, and have headed down to Texas to embrace the current culinary boom in Austin. The restaurant scene is growing rapidly. In fact, more than 100 restaurants opened in 2015. The city's food scene has gained attention at a national level and endearing support from the locals.
With 2016 underway, it's time to look at which chefs will prevail this year. Below are my predictions:
1. Kevin Fink [Emmer & Rye]: Fink is friendly, has social media savvy, and is headed for greatness. He has an extensive background in the hospitality industry including stints in Denmark and Italy. In November, he opened Emmer & Rye on Rainey St. a dim sum restaurant with a local, seasonal focus and a menu that changes daily. The restaurant has been praised by bloggers and critics for its reasonably priced and delicious options.
2. Rene Ortiz [Launderette]: Before settling in Austin in 2009, Ortiz explored the culinary scenes in New York, Europe, Sydney and Vancouver. Following the success of La Condessa, he opened the hip east side eatery Launderette. He's a family guy, and loves to be with his two young children when he's not in the kitchen.
3. Jesse DeLeon [Geraldine's]- DeLeon was born in Monterrey, Mexico but quickly made his way to Texas.  His southern roots create a unique dining experience for all.  As a child, DeLeon's mom was his greatest inspiration.  He attributes much of his own successes to her mentorship.
4. Paul Qui [Qui, Thai-Kun, ESK, Otoko]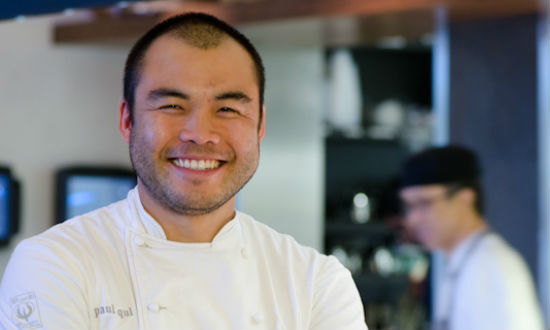 Qui might just be the most well-known chef in Austin, TX.  He won Season 9 of Top Chef, and has opened several successful restaurants and food trucks. This year he will be expanding his footprint even further by opening the new brick and mortar location of Thai-Kun in the Domain and Otoko in the South Congress Hotel. Both are highly anticipated openings at the top of any food critics agenda.  It's looking like another great year for Paul Qui.
5. Bryce Gilmore [Barley Swine] Gilmore is a second-generation Austin chef with an impressive culinary past.  He's the head of two extremely successful concepts: Barley Swine and Odd Duck, and also a two-time James Beard Award finalist.  If Gilmore has a saying, it's "Keep Austin Weird."  He embraces all types of food and appreciates Austin's acceptance and eagerness to try new things.
6. David Bull [Boiler Nine]  Bull jump started his career when he graduated from the Culinary Institute of America in 1994.  His past accolades include a role on the Food Network's Iron Chef America and a James Beard nomination.  Bull's first Austin-based role was as executive chef for the Driskill Bar & Grill.  He then went on to open Congress and Second Bar & Grill.  Congress shuttered this past year, but Bull already has a new project in the works- Boiler Nine.  This spot will open in the Seaholm development and its cuisine promises to bring dynamic flavors and innovation.
7. Michael Fojtasek and Grae Nonas [Olamaie]- This duo has been unstoppable since they first met and started working together in Los Angeles.  They credit their inspiration to Southern Cook and Author, Edna Lewis.  In August of 2014, they opened Olamaie on San Antonio Street which surprisingly more than lived up to the hype.  The restaurant and the chefs have received two James Beard Nominations, as well as recognition from Food + Wine and Texas Monthly.
8. Joshua Thomas [Green Pastures] Thomas has an impressive resume. He's cooked at two Michelin-starred eateries: Le Bernardin and Devi in New York City. He takes over as Executive Chef this year at Green Pastures.  The move comes after the La Corsha Hospitality Group acquired the historical home and restaurant.  Look for Thomas to bring bold new flavors to this classic space.
This post is by a contributing writer.
Rachel Holtin is a food enthusiast.  She is the Social Media Coordinator at Favor Delivery, and also runs Austin's top Instagram for food.  Follow her at @AustinFoodstagram.
Have a tip we should know? tips@mediaite.com