Last Call: George Clooney, Stacey Keibler, Cindy Crawford, And Randy Gerber Swing For A Tequila Ad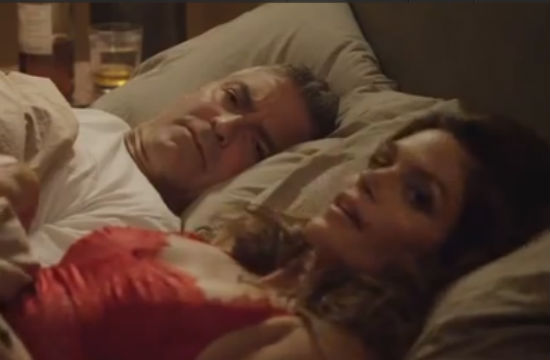 Huffington Post: Guess what the best tequila ad concept on the planet turns out to be? George Clooney, Stacey Keibler, Cindy Crawford, and Randy Gerber winding up in bed together (in various couplings) after drinking not-so-responsibly.
Obama Foodorama: A single bottle of President Obama's White House Beer fetched $1200 at auction. Dudes. Sam Kass released the recipe. Just make it.
New York Daily News: Turns out the adhesive protein mussels secrete to stick themselves onto stuff might be a major medical breakthrough in helping doctors seal wet tissue wounds on patients. Now mussels have two major claims to fame: tasting delicious with bacon, and saving lives.
NPR: You know that connection between playing violent video games and committing violent acts? Turns out the same is true of video game food porn. Kids who play games where they pretend to run a candy factory or decorate cakes eat more. Ugh, does this mean we have to say that Dr. Oz was right?
Eater: Don't you wish you had a 714-page tome of international restaurant recommendations from the world's most acclaimed chefs? Enter Where The Chefs Eat: Phaidon's massive guidebook plus iPad/iPhone app, featuring such chefs as Ferran Adrià, Daniel Boulud, Sean Brock, Eric Ripert, Massimo Bottura, David Chang, and Gabrielle Hamilton.
Food Safety News: Another chain restaurant took out a bunch of patrons with an e. coli outbreak. This time, a Longhorn Steakhouse in Ohio claimed five victims who fell ill after eating leafy greens. Bless their hearts, and they tried to order vegetables at a steakhouse, too!
Have a tip we should know? tips@mediaite.com