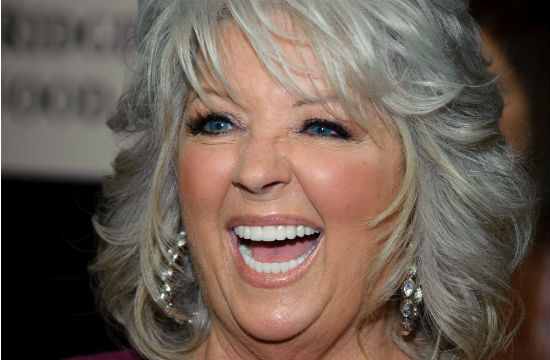 People Magazine: Paula Deen graces the cover of this week's People Magazine, along with her sons Jamie and Bobby, to announce the title of her new book hitting shelves this fall: The New Testament. The woman pictured above is the diabetes messiah, y'all!
The Daily Mail: According to The National Enquirer (stop, go back, read that source again), Rachael Ray and hubs John Cusimano are reportedly all over the swingers' club scene in New York. We fail to see the problem, here. This seems like just the thing to get her into Bourdain's good graces. Even if it's a false claim, it seems like a good thing to run with for the street cred, no?
GrubStreet: The Big Gay Ice Cream Shop is kicking off its pastry program next week and extending its hours to a 7am open for people heading into work and/or "anyone on their way to a parole violations hearing." Bribe your judge with Big Gay Pastries! Just kidding, that's not legal.
Twitter: Jose Andres is in beautiful Davos for the World Economic Forum, weighing on the topics of sustainability and food, and also, apparently, getting lame swag for it.
DirtCandy: This is the story of how Amanda Cohen made over scallion pancakes to be delicious, and then made them over again to work as a restaurant dish after Pete Wells panned her first interpretation. The lesson: Pete Wells is the secret ingredient to fixing your sub-par dishes.
Yahoo! News: Twenty-seven tons of goat cheese being transported caught fire in a Norwegian road tunnel, closing two miles of road for six days. Why the people of Norway didn't take this opportunity to have a huge, delicious, free saganaki party sheltered from the elements we'll never understand.
Have a tip we should know? tips@mediaite.com