Last Call: Culinary Historian Invites Paula Deen To Cook On A Plantation In 19th Century Slave Style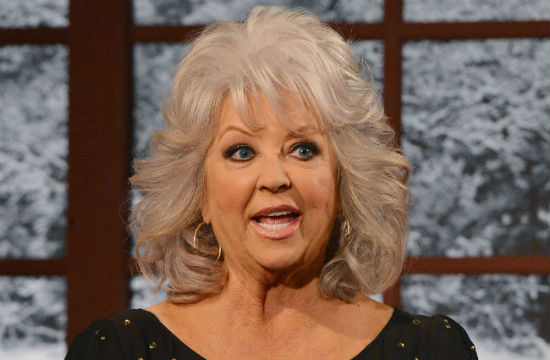 Afroculinaria: Culinary historian, food writer, and living history interpreter Michael W. Twitty has graciously invited Paula Deen to cook alongside him at an dinner event taking place at a historic plantation, where everything will be cooked according to 19th Century methods. Take the history lesson, Paula. Especially since it accompanies a rather compassionate open letter.
Grub Street: Like Milk & Honey's genius idea to sell drinks for free between the hours of 3:00am-3:30am on Monday nights over Joni Mitchell's Blue album, Burger King Japan has decided to start offering cocktails at three of its stores, for 30 people per day, who visit from 6:00pm-11:00pm, and order the Broiled BBQ Rib special. Partayyy…!
James Beard Foundation: Here's Hugh Acheson's take on the New York dining scene: "New York City has an overflowing basket of cuisines based on people busting their asses to make it great. It's a place where dreams are made under implausible circumstances, but from them comes something beautiful." No, we're not crying. Our faces are just a little leaky, that's all.
Food Republic: So you've got four major food critics in your restaurant on the same night. What does Harold Dieterle do? Give himself shinsplints running in clogs on cobblestone to make sure they're all taken care of, of course. (Man, we love that guy.)
Complex: Eddie Huang landed the #40 spot on Complex's "50 Most Stylist Men in Media." We do have a soft spot for whenever he shows up to MSNBC segments in a Cosby sweater…
The Guardian: Please, for the love of god, stop calling chefs "the new rock stars," begs self-admittedly un-rock-god-esque chef Luke Mackay. How un-rock-god-esque is he? "I had to Google "can you snort crack", lest the more pedantic class A drug users among you attack this piece for factual incorrectness. It turns out that you can. As to whether or not anyone has ever snorted it off the back of a shaven monkey, Wikipedia remains unclear." We mean, one normally snorts crack off the tender haunches of a beautiful woman with a broken soul. If one is a rock star.
Have a tip we should know? tips@mediaite.com