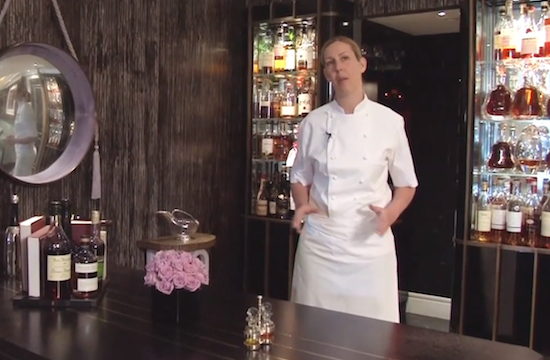 Eater: Here's a video of Clare Smyth showing how Restaurant Gordon Ramsay has been revamped to "feel a little bit more like [her] own." It has something called a liquor library now, which we're already figuring out how to knock off in a one-bedroom apartment.
New York Times: In this video, Floyd Cardoz goes shopping in Edison, NJ for the Indian ingredients of his youth and, just generally makes us starving for the Indian ingredients of his youth.
NY Daily News: Haven't you heard? Frankenfoods are all the rage right now. Just see Cronuts. Or… Cronuts + Umami burgers. Popeyes, ever the purveyor of gustatory trendiness, is about to unleash upon the world the mash-up of chicken and waffles that it never asked for: A chicken + waffles chicken tender.
Food Republic: Are you a rich douche who's not quite rich or douchey enough to snag a restaurant reservation during the exact three-month period that you want to be braggartly eating there? Here's an app that will secure sexy, hot tables for you, for a totally worth it annual fee of $1,000.
Grub Street: Cronutmania has made it to Asia. A Japanese chef has flown a Cronut home for the purpose of cracking Dominique Ansel's wizardry, and they've also popped up "in Hong Kong where people give zero fucks about Dominique Ansel's trademark."
Huffington Post: Minnesota's gotten with the times and legalized gay marriage. To celebrate, Betty Crocker — owned by locally based General Mills — has made wedding cakes for some of the states first-to-wed same-sex couples. Added bonus for those couples: an out-of-the-box Yellow Cake is leagues tastier than the piles of fondant muck served at most weddings.
Have a tip we should know? tips@mediaite.com