Last Call: Gael Greene Reviews Guy Fieri's New Resto, Wonders If America Can Read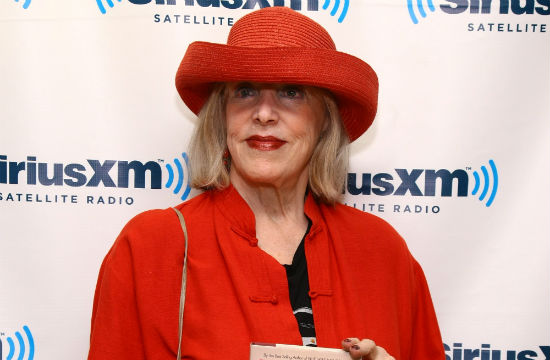 Insatiable Critic: Food critic and Top Chef judge Gael Greene did a write-up of Guy Fieri's new Times Square restaurant Guy's American Kitchen and Bar. Yes, it is like Christmas came early. See blurb: "Pulled Pork Slyders 'from our righteous rotisserie.' Is this how America spells? Is this how America will spell? Can anyone read?"
Eater: Speaking of the Triple D host, who everyone seems to be channeling these days, Gordon Ramsay's newest restaurant on the Las Vegas Strip will not, as previously reported, be called GR Burger. It will be called Flame Burger. It will also contain a Flame Wall.
Bon Appetit: Gabrielle Hamilton says stop putting so much political and social pressure on food, in her own sassy way: "Food is going to save the planet, we're going to cure obesity, we're going to save the dysfunctional family because if you just eat a meal together at the dining room table every day all you're eff'ed up family problems will go away, it will create memories. And I think, 'the poor madeleine.' The little fucking madeleine carries so much freight these days."
NYDN: What's a certain ginger Hollywood train wreck to do after her alleged hit 'n' run? Hit up Top Chef winner Hung Huynh's NYC resto Catch and convince everyone she's there to meet up with Pippa Middleton.
Huffington Post: You know the drought that caused corn crops to miserably fail and forced farmers to feed their cows candy? It's also going to cause a GLOBAL BACON SHORTAGE. Astronomical corn prices in light of the drought are causing farmers to trim their pig herds so they can continue to afford feeding them. Less pigs raised equals less bacon. The fucking pork apocalypse is upon us, but global warming is just a liberal conspiracy, you guys. No worries.
Cat Cora hosted a contest inviting children ages 4-12 to make a video demonstrating their favorite childhood recipe for Loukoumi's Celebrity Cookbook "Favorite Childhood Recipe" Contest. We were eye-rolling at the gimmicky nature of this contest, too, until we watched the winning video, made by 8-year old Grace LaFountain, which is actually super adorable. She'll now get to fly down to Orlando with her family and cook her favorite recipe (her great-grandmother's fudge) with Cat at her Disney World restaurant Kouzzina during the Epcot Food and Wine Festival. Fine, the cuteness got us.
Have a tip we should know? tips@mediaite.com