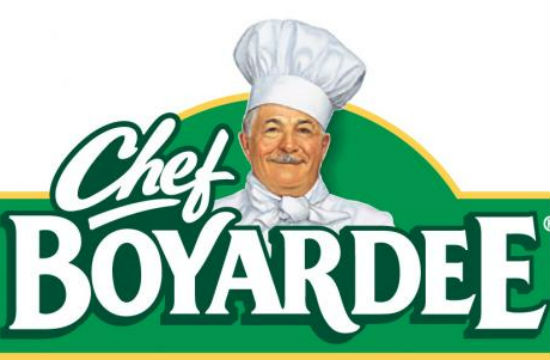 On this day in 1897, Chef Boyardee (née Boiardi) was born! On this day circa your early childhood, tomato sauce and pasta was temporarily bastardized.
Daily Meal: McDonald's Canada, in the fast food chain's endlessly desperate attempts to prove that their food isn't really all that bad for you, has released a video documenting their potatoes' journey from farm-to-paper serving cup. McDonald's fries are totally made of real potatoes, you guys! And then coated in a dextrose solution and another product to keep them from graying on their sojourn. Mmm, so all-natural-ish.
Twitter: Paul Qui hung out with Magneto Michael Fassbender at his Texas food truck East Side King. Luckily, Fassbender was only there to eat Paul Qui's food, and not to seduce him and take home to temporarily satiate his own shameful sexual addiction.
Eater: The 2013 James Beard Awards, set to take place on May 6th, are now open for nominations. Nominees will be announced March 18th, which gives Stephanie Izard approximately six months to find a dress.
Twitter: Eric Ripert gets really, really peeved when his Twitter account gets hacked by Dr. Oz. We're pretty sure writing "U R A FAKE!!! STOP TWEETING ON MY BEHALF!!!" is the angriest he ever gets.
GrubStreet: Papa John's has teamed up with Taylor Swift for a breakup album to sell her new breakup album (is it a breakup album? We're just guessing based on that annoying "Never Getting Back Together" song) with their pizzas. Yes, for $22, you can now order a Papa John's pizza with a copy of Taylor Swift's new CD lodged in the top of the box. Ah, America.
Have a tip we should know? tips@mediaite.com