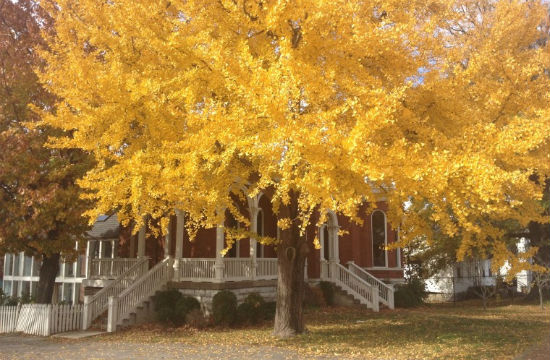 Husk Nashville: If you're dying for an update on Sean Brock's Nashville outpost of Husk, he's obliged you with some construction photos. While gutting, crews found an old Janis Joplin 45 of Me and Bobby Mcgee!
GrubStreet: You know what we wish was in our bag of grapes? This one-pound white truffle unearthed in Piedmont that just cleared JFK customs. Sadly, it can only be ours for the price of $4000.
Eater: As he's clearing out the contents of his now-shuttered restaurant, Charlie Trotter just brought in $1,136,069 from his wine auction. If only our garage sales produced that kind of money to pay for grad school…
Huffington Post: Boston Market is reporting record Thanksgiving sales this year, which we have to assume has something to do with Mitt Romney feeding his enormous Mormon family a Boston Market Thanksgiving Feast in a tragic display of hopeless defeat.
Daily Meal: The Daily Meal rounded up a bunch of celebrity chefs and challenged them with the task of taking back the noble art of restauranting by turning tables on critics. That is, they asked chefs to chime in with who they thought were the best and worst critics in America and used their responses to develop a Critics Scorecard. Okay, so maybe it was not so challenging.
Food & Wine: Is holiday gift-giving panic beginning to set in? Take a breath and check out Hugh Acheson's gift and entertaining guide for this holiday season. We won't judge you if you only use it to buy yourself a lot of nice pans and cheeses.
Have a tip we should know? [email protected]