Last Call: Brian Malarkey Does Everything Loudly, And Classified Ads Are No Exception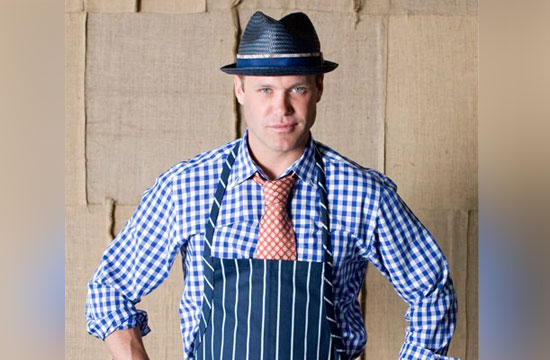 Craigslist: Brian Malarkey "WANTS TO CHANGE YOUR LIFE," but "ONLY" if you're an "EXECUTIVE CHEF" living in Austin who's game for working at his "NEW RESTAURANT." Gee, Malarkey, your Craigslist ads are as loud as your clothes.
Huffington Post: What does Harley Morenstein eat during an average week of filming the extreme food show Epic Meal Time? One would expect them to attempt some sort of health maintenance, with stuff like salads and juice. One would be embarrassingly wrong. Wednesday's breakfast, for instance, is taco bowls and ribs. See? WRONG.
Eater: Remember sweet little old lady Marilyn "Olive Garden Review" Hagerty? Remember how she has a book coming out thanks to Anthony Bourdain? The cover looks like this, and inside, Hagerty Grannyfies restaurants from Red Lobster to Le Bernardin. It's going to be the sweetest throwback in terms of sincere food reviews, which hasn't happened since before The Internet.
Grub Street: There are eight restaurants in New York City that forage — actually forage — and hundreds more that claim they do. Read this article to find out which restaurants are full of poseur juniper. (Hint: any chef more than two degrees away from Rene Redzepi.)
The New York Times: A very long, but very informative article on exactly why junk food is king in American supermarkets: it's a highly corporatized effort to make it that way.
Siena Tavern: This is possibly the one time that we've seen Fabio Viviani in a low-key, artsy video talking about low-key, serious things, such as his recent trip to Italy to research the food for his newest restaurant. So artsy!
Have a tip we should know? [email protected]