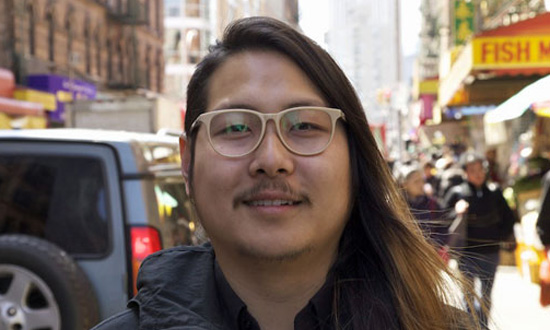 In a stellar move by Pete Wells in the face of his detractors claiming he was too snobby and elitist in his review of Guy Fieri's restaurant, he named Mission Chinese Food "the most exciting restaurant" of 2012. The New York City newcomer arrived as a much-hyped San Francisco transplant, and earned a respectable two stars on Pete's first visit. He wrote in his year-end round-up:
"No other restaurant I reviewed this year left me feeling as exhilarated each time I got up from the table.The chef, Danny Bowien, seems to have found a secret stash of flavor that he applies to food that may start out as Chinese but that leaves the kitchen as pure Mission Chinese…For its bravado, its inventiveness, its low prices, its attempt to ease the suffering of those waiting at the door by tapping a small keg of free beer, and its promise to give some of its earnings on each entree to a food bank, Mission Chinese was the most exciting restaurant of the year."
With the most expensive small-plate topping out at $10 (with most around $5) and the most expensive large plate at $16 (most around $8), we can hardly accuse Pete of playing favorites to frou-frou French stalwart restaurants. Can we, Residents of Flavortown? Certainly not when his favorite restaurant of 2012 is one with a Twin Peaks-themed bathroom.
And, for the record, Guy Fieri has been known to get frou-frou with some hand-raised chickens and not one, but three different varieties of kale. Have a think on that, Anti-Organic Triple-D Coalition.*
*An organization we made up.
Have a tip we should know? tips@mediaite.com