Russian Chef Murders, Dismembers His Wife; Asks Facebook Friends For Help Finding Her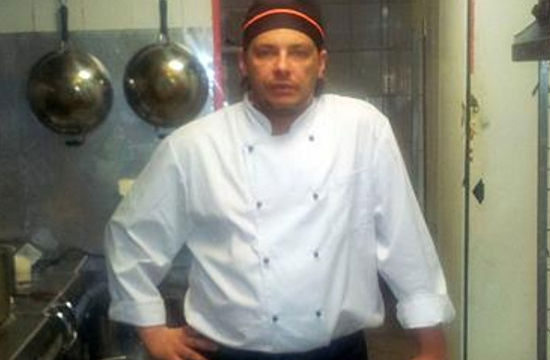 Today in bizarre chef crimes: a Russian chef named Alexei Kabanov launched a Facebook campaign amongst his 1500 friends to help him find his "missing" wife, journalist Irina Cherska. He kept his Facebook regularly updated with posts on how the search was coming along, but friends grew suspicious of why he kept referring to his wife in the past tense.
Might it be because he murdered her himself and then dismembered her body and hid it on his balcony? Well of course it is.
Apparently, the couple found themselves in a domestic dispute over Kabanov's mistress, which ended with him strangling his wife to death with a speaker wire. He then "dismembered her body using the knowledge he gained from his work as a chef," and put her in bags out on the balcony. Shudder.
Kabanov was busted after friends grew suspicious and police tailed him borrowing his mistress' car to dispose of the body parts.
According to Pravda:
"Having learnt that Kabanov borrowed a car from a female friend of his, a detective visited the suspect's apartment. Having seen the car keys, the detective asked Kabanov to go to the car and open the trunk. Inside, there were a few bags. Kabanov began pulling the contents from some of them, but the detective wanted to inspect every bag.

The next moment Kabanov turned pale and said, "Don't, Irina is in there." One of the bags contained the woman's head and limbs."
Worst part? His projected sentence is a paltry 15 years. The best part is that nobody got eaten this time.
[Gawker]
Have a tip we should know? tips@mediaite.com