Elon Musk's 'Manic' Mood Swings Captured in Stunning Excerpt from Upcoming Book: 'I Just Need to Think About Twitter Less'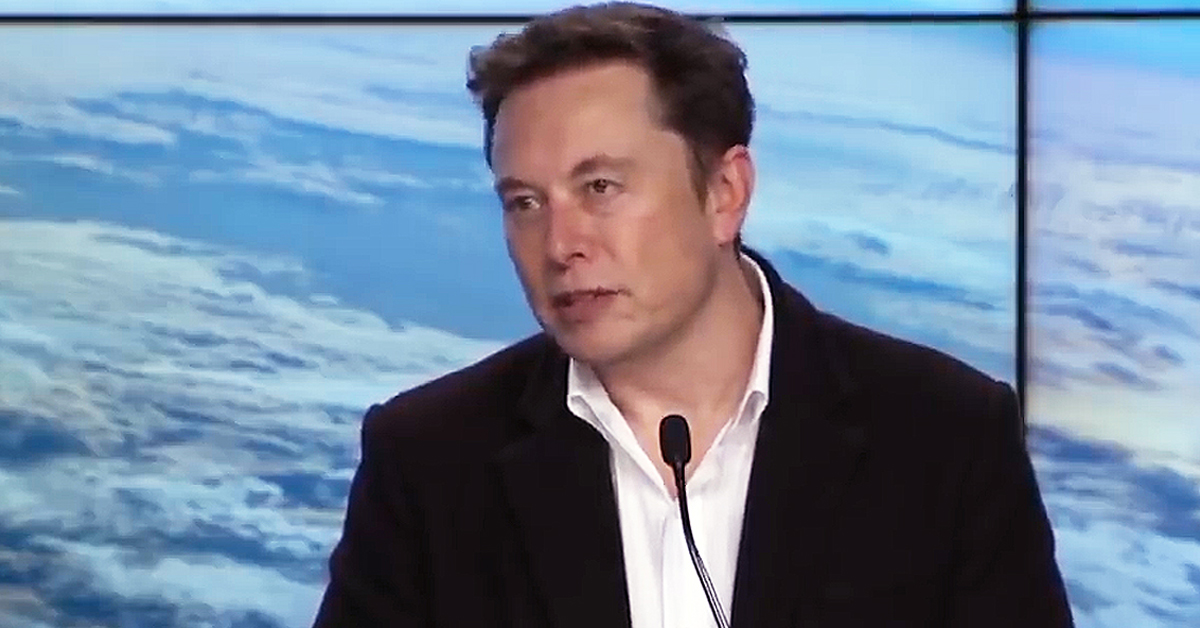 Previews of an upcoming book about Elon Musk yielded some interesting insights into the thought processes that went into his decision to buy the social media company once known as Twitter.
For the past two years, Musk has been hyping a biography that Walter Isaacson was writing about him. The Tesla and SpaceX CEO granted Isaacson access to his world for the writing of the book, so it is expected to hold Isaacson's numerous observations about Musk and everything he learned from Musk's friends and foes alike.
Mediaite obtained an early look at Elon Musk as it prepares to be released on September 12th. The excerpt delves into the restlessness that drove Musk to seek ownership of Twitter, which was the culmination of his vision for a multipurpose website that he would rebrand to its current identity as X.com.
"The way that Musk blustered into buying Twitter and renaming it X was a harbinger of the way he now runs it: impulsively and irreverently," the book says. "It is an addictive playground for him. It has many of the attributes of a school yard, including taunting and bullying. But in the case of Twitter, the clever kids win followers; they don't get pushed down the steps and beaten, like Musk was as a kid. Owning it would allow him to become king of the school yard."
Isaacson goes on to describe how Musk's crusades against the "woke mind virus" partially stem from his estranged relationship with his transgender daughter. This coincides with Musk's shaky attempts to make X into a bastion of free speech to fulfill his longstanding social media ideas.
The book explores how Musk brainstormed his ideas for Twitter as he got more involved with the company, eventually locking horns with Parag Agrawal, the platform's former CEO. This, of course, led to Musk's decision that "Drastic action is needed" as he pushed to take ownership of the platform.
From the book:
Musk says that it became clear to him when he got to Hawaii that he would not be able to fix Twitter or turn it into X.com by going on the board: "I decided I didn't want to be co-opted and be some sort of quisling on the board." There was one other factor. Musk was in a manic mood, and he was acting impetuously.

As was often the case, his ideas fluctuated wildly with his mood swings. Even as he was barreling toward buying Twitter, he was texting with Kimbal about their idea of starting a new social media company. "I think a new social media company is needed that is based on the blockchain and includes payments," he wrote.

But by later that afternoon—Saturday, April 9—he had embraced the idea of buying Twitter. "It already has a base of users," he told me. "You need that booster to launch X.com." He sent a text to [Jared Birchall]. "This is real," he assured him. "There is no way to fix the company as a 9 percent shareholder."
As Musk initiated his campaign to take over Twitter — which included a close encounter with disgraced investor Sam Bankman-Fried — Isaacson noticed that Musk's criticisms of Twitter's previous leadership and his pursuit of the buyout were intermingled with doubts and mood swings.
In the months between the deal agreement and the official closing, Musk's moods fluctuated wildly. "I am very excited about finally implementing X.com as it should have been done, using Twitter as an accelerant!" he texted me at 3:30 one morning. "And, hopefully, helping democracy and civil discourse while doing so."

A few days later, he was more somber. "I will need to live at Twitter HQ. This is a super tough situation. Really bumming me out :( Sleep is difficult." He was having doubts about taking on such a messy challenge. "I've got a bad habit of biting off more than I can chew," he admitted in a long talk with me one night. "I think I just need to think about Twitter less. Even this conversation right now is not time well spent."

Revelations from a whistle-blower and others had inflamed his conviction that Twitter had been lying about the number of actual users and that his original offer of $44 billion was too much. He wanted a better deal. Throughout September, he was on the phone with his lawyers three or four times a day. Sometimes he was in an aggressive mood and insisted that they could beat the lawsuit that Twitter had filed in Delaware seeking to force him to go through with his first offer. "They are shitting bricks about the dumpster fire they're in," he said of the Twitter board. "I cannot believe that the judge will railroad the deal through. It would not pass muster with the public."

His lawyers finally convinced him that he would lose the case if they took it to trial. It was best just to close the deal on the original terms. By that point, Musk had even regained some of his enthusiasm about taking over the company. "Arguably, I should just pay full price, because these people running Twitter are such blockheads and idiots," he told me in late September. "The potential is so great. There are so many things I could fix." He agreed to an official closing of the deal in October.
—
Have a tip we should know? tips@mediaite.com