WATCH: Chris Rock Escapes Burning Man in a Fan's Pickup as Thousands Remain Stranded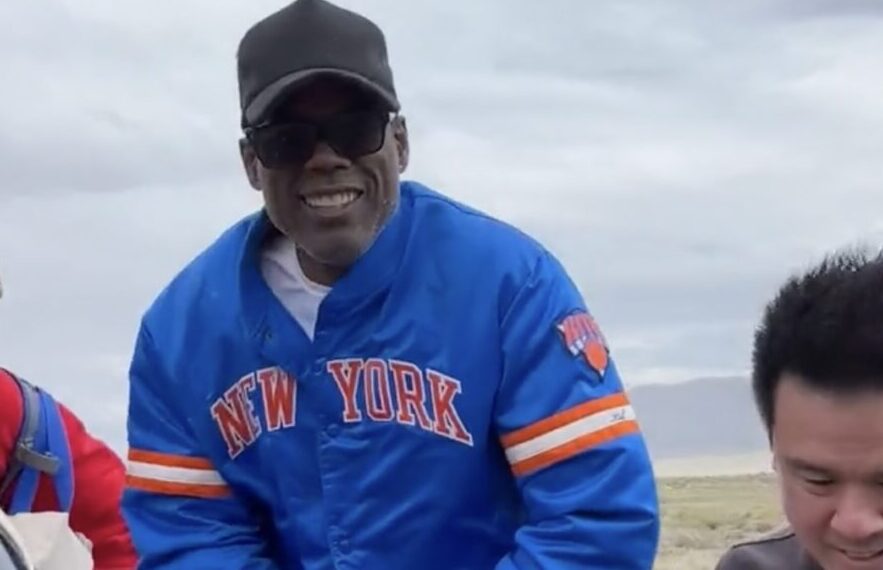 Chris Rock is among the fortunate few who have managed to flee the disastrous scene at the Burning Man festival in the Nevada desert — thanks to the help of a fan with a pickup truck.
Thousands of attendees remain stranded after a heavy rain fell on the festival, which has trapped the festival goers in thick mud. Attendees have been told to conserve food and water while the event's organizers work with authorities to get everyone off the grounds.
Diplo — a DJ who also appeared at the festival — posted a video to Instagram detailing the trek he and Rock made to escape.
"A fan offered Chris Rock and I a ride out of Burning Man in a pickup," Diplo explained in the video caption. He proceeded to show Rock and five other passengers in the bed of the truck.
https://www.instagram.com/reel/CwtMcuQuuDY/?utm_source=ig_embed&ig_rid=25d57593-cba6-4ae6-be91-322f47c620b4
But before the DJ and the comic could be picked up, they had to — according to Diplo — trudge through six miles of mud.
"I legit walked the side of the road for hours with my thumb out," Diplo wrote in the caption.
Rock seemed to be in good spirits after making his way to safety.
"If I could get a cold brew right now…" Rock said in the video, from the back of the pickup.
The Pershing County Sheriff's Office reported that one person has died during the event, but has not released any information about the person's identity or the cause of death.
Watch above.
Have a tip we should know? tips@mediaite.com
Joe DePaolo - Senior Editor