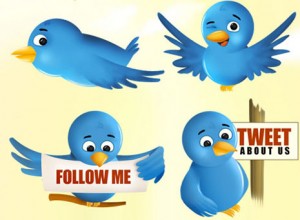 On February 1st, five journalists will lock themselves in a farmhouse in the south of France to determine whether or not Facebook and Twitter are actually worth something.
Just kidding. With nearly 400 million combined users, Twitter and Facebook have proved their social power and established their longevity.
However, whether or not they can also serve as a reputable source of news remains to be seen. Twitter certainly functions as a rapid-fire newswire, and can also provide integral communications during times of disaster and distress, as demonstrated by recent events in Haiti. But is it reliable?
By organizing this Big Brother new media experiment, the RFP French-language public broadcasters association hopes to determine just that. They've rounded up five journalists–Benjamin Muller (France Info), Nour-Eddine Zidane (France Inter), Janic Tremblay (Première Chaîne de Radio-Canada), Anne-Paule Martin (RSR, Switzerland) and Nicolas Willems (RTBF, Belgium)–who have agreed to retreat into a farm house in France's southern Perigord region for five days with data-less cell phones, computers with blank hard drives and access only to Facebook and Twitter. Their smart phones will be taken away. Web surfing, TV, radio and newspapers will be banned. You can track their progress on Twitter, though it looks as if it will help if you speak French.
The experiment sounds interesting. And deep down, I'm hoping someone will legally change their name to FacebookAndTwitterGuy. But ultimately, I wonder about its relevancy.
Let's be honest: Facebook and Twitter do not exist in a world of isolated APIs and codes. If you're on social networking services, you can probably also access other news sources to determine whether or not the latest tip on John Edwards is true. So why spend the time and money to lock these journalists on what sounds like a five-day vacation? Unless MTV steps in to provide some Jersey Shore drama, I'll probably only be checking in for a 140-character summary.
Have a tip we should know? [email protected]