A Company You've Probably Never Heard Of Is Taking on Facebook and Google on Mobile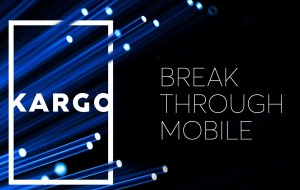 In his April 17, 2016 column for the New York Times, John Herrman identified a "power shift" in the world of digital mobile advertising that was seemingly having paralyzing effects on the rest of the industry:
In the first quarter of 2016, 85 cents of every new dollar spent in online advertising will go to Google or Facebook, said Brian Nowak, a Morgan Stanley analyst.
Herrman identified what he called the "audacious 10-year expansion plan" of Facebook's Mark Zuckerberg, which had just been unveiled at the company's annual developer conference. The ambitions for the tech giant would emphasis features that essentially control a users engagement; in other words, how do we keep people inside the Facebook app instead of chasing links that lead elsewhere?
We've already seen Facebook launch into verticals that were once well out of its realm; they commandeered the live broadcast game from Periscope's hands, incentivizing companies to use their platform for live streaming content instead. It rolled out its own Messenger app, in addition to Instant Articles for publishers to create content exclusively for Facebook pages and sharing.
In short, Herrman writes, "The sheer speed with which Facebook [and] Google… have come to dominate the landscape has taken publishers by surprise." Even Nick Denton of the late Gawker once admitted in a 2014 memo, "We — the freest journalists on the planet — were slaves to the Facebook algorithm."
But quietly, there has been an emerging player in the digital media game that has risen to challenge the chunk of space long occupied by the giants of Google and Facebook. It may not be a household name (yet), but its impressive list of clientele bolstered its biggest ad revenue year ever — $100 million in 2015, double what it hauled in the previous year.
The company is called Kargo, boasting itself as "big ideas for the small screens." If you're wondering why the focus on mobile is so important, consider this — there is a 51% chance you're reading this on your phone or device right now, as per Mediaite's average monthly mobile and tablet readership. In fact, 138.7 million users absorb media on mobile devices, and Kargo's focus on mobile has allowed for it to capitalize on some of the biggest names in advertising and branding with huge success.
Brands like McDonald's, Target, and T-Mobile have all partnered with Kargo in recent years. The company, founded in 2003, puts the emphasis on its invite-only method of doing business. As the Wall Street Journal reported last year, "Kargo has built an impressive network of premium media partners, including CBS Interactive, Turner, Meredith, Univision, Complex, Hearst, Vice and Vox."
But Kargo's success seems to stem from much more than on-screen ads like simple banner placements; it often encourages a higher level of user engagement as part of the digital ad experience. WSJ's Mike Shields wrote in December:
…some Kargo ads incorporate the use of people's camera phones—urging them to take selfies that become part of ads. Others assume the look and feel of a publisher's mobile site, down to the colors and fonts, encouraging a user to swipe through a series of articles. A recent Corona ad carried several elements common to mobile games, including a ticking clock, while a recent Applebee's interstitial ad included a store locator, video, and prompt urging people to vote on the ad using an emoji.
The senior vice president of T-Mobile, Peter Deluca, said, "[Kargo] definitely deliver[s] the premium content partners. And we like to think we're innovative [in our ad strategy]. Working with them, we bring them crazy ideas, and they'll go off and think about it and make it work." The company even hired Nate Berkus to design its Union Square offices.
The gamble by the company to take on Google and Facebook has so far paid off; they made the Inc. 500 for the second consecutive year in 2015, and was also distinguished by Crain's NY Business as one of New York's 50 fastest growing companies. Earlier this year, Kargo hired four digital ad veterans from places like Millennial Media, MySpace, and ESI Media to round out their international expansion efforts. The Kargo bravado has so far matched up well by going against the giants, regardless of their own "audacious expansion plans" for the industry that seems to be becoming a bit less saturated with new, scrappy challengers.
—
J.D. Durkin (@jiveDurkey) is an editorial producer and columnist at Mediaite.
[image via Kargo website]
Have a tip we should know? tips@mediaite.com