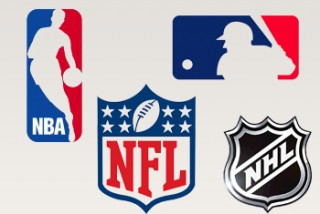 [This post originally appeared at The Sterling Road.]
News came down early Saturday afternoon that NBA commissioner Adam Silver will hold a press conference Saturday night to address the controversy over Clippers owner Donald Sterling and his racist comments.

Many former players and many more fans have expressed outrage over Sterling's taped remarks, with some saying they would find it hard to play for Sterling, and others calling for the league to remove him from Clippers ownership.
With many sports fans and other observers awaiting the NBA's decision and how they'll handle Sterling's comments, here's how all four sports leagues have dealt with team owners who violated league rules:
NFL
NBA
MLB
NHL
Check out other Sterling Road posts below:
– Extremist Views Go To War, They Don't Come From Them
– Six Things Veterans Should Realize Before They Run For Public Office
– The Nine Arguments Against Women in Combat… & Why They're Bullshit
[Disclosure: The author is the cousin of Mediaite editor-in-chief Andrew Kirell.]
— —
>> Jay Kirell is a combat veteran, former reporter, and blogger based in New York. His writings have appeared in The Baltimore Sun, Newsday, The Long-Islander, Pro Wrestling Illustrated and various other outlets. Follow him on Twitter here.
Have a tip we should know? tips@mediaite.com