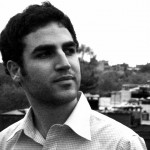 It has been a little over a year since Barack Obama was elected President, which was popularly perceived at the time as a paradigmatic shift in history. A lot has happened since that exquisite moment – or, as some would put it, not enough has happened. Obama's presidency has been attacked from all sides as part of many different agendas, but the assault that interests me as a filmmaker and a progressive is the one leveled from the Left against Obama's failure to adequately move history forward.
There are many compelling arguments that the Obama administration has missed opportunities in the last year, however much of the problem lies on the part of expectations. The concept of "making history," hammered into the Obama camp's minds by the repeated call for "change," is tricky. Obama may be black and young and have a Muslim father – facts that cannot be overstated but provide the limit of the indisputable historical shifts – but he became President through pragmatism, compromise and incrementalism. Anyone expecting sudden drastic policy shifts wasn't paying attention to the candidate.
And yet, for a filmmaker, these kinds of expectations provide an interesting opportunity. If we as a people – and I don't completely exclude myself from being swept away in these ideas – expect a single day to represent significant historical change, how will we act? What kind of behavior, emotions, and associations will this bring out in us? What will "history" look like?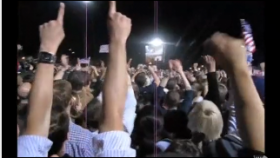 It occurred to me that regardless of what Obama would or would not accomplish, this would be a day written about in history books. And in this era of digital technology and web interconnectivity, why should it be left to the written word and the singular historian?
In October 2008, I sent e-mails and Facebook messages to everyone I knew and asked my friends, family, acquaintances and perfect strangers all over the world to film their experiences of 11/4/08. On the day of the election, I myself filmed in Brooklyn and Manhattan – voting in Carroll Gardens, visiting my friends working in phone banks in Clinton Hill, Bushwick and the Financial District, talking to strangers on the streets of Lower Manhattan and Harlem, and celebrating within a spontaneous mob in Williamsburg.
In the months following 11/4/08, I received footage from over a dozen cities around the world – from Homer, Alaska to Austin, Texas to Chicago, Illinois to Berlin to Dubai. As I edited together a feature documentary from this footage, I watched these images over and over again, living in a Groundhog Day of my own creation as the world was moving on and becoming cynical.
Now that the film is completed and premiering at the SXSW Film Festival in March, I am embarking on the second phase of my project. I have launched www.11-4-08.com, a website that aims to continue collecting footage shot on 11/4/08 and to make all the raw footage available for users at home to download and edit their own versions of events.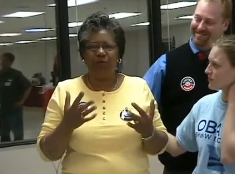 The idea behind this is not to obsessively dwell on the past, as there is clearly an increasingly uncertain future that demands our attention. But history can be an important tool for understanding, especially when that history is democratized such that we are all its authors. The Obama administration has lost a great deal of the political engagement of the Obama campaign. My instinct is that by looking at footage of ourselves on that day and engaging in the writing of history, people might achieve some kind of fusion between the naïve enthusiasm of 11/4/08 and the hardened realism of now. Just because our expectations are now low doesn't mean we shouldn't be engaged. This is precisely when we should be engaged.
The goal of this project is to make raw historical footage available in a way that is open to interpretation and will no doubt be seen under different lights depending on the moment in which the viewer is situated. The student of history has the luxury of hindsight. However, by eliminating the distance between author and student, by allowing us all to become historians, I hope we can look into the mirror of our own recent past and reflect.
Trailer: 11/04/08


Related:
Remembering 11/4/08, Before The Cynicism [Mediaite]
Based in New York City, Jeff Deutchman is the curator/editor/producer and a contributing filmmaker on 11/4/08. For the last four years, he has worked in independent film distribution, marketing and acquisitions. He received a BS from Northwestern University where he studied film history and wrote about contemporary strands of cinema that challenge the Auteur Theory. 11/4/08 is his feature film debut.
Have a tip we should know? tips@mediaite.com