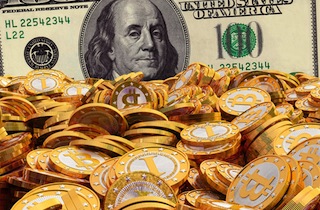 Want your own island residence, free of nasty little things like laws and taxes, and a passport that will get let you come and go?
Talk to Roger Ver, dba Bitcoin Jesus, an ex-convict millionaire "libertarian" who's offering a chance to start over, provided you've got the $400,000 in Bitcoin to swing it.
Ver is the founder of Passports for Bitcoin.com, which allows access to the Federation of St. Kitts and Nevis, two islands off the Florida coast. Since 1984 the Federation has offered a citizenship-for-investment swap, and the tiny country's tight disclosure laws and lack of taxes make it an attractive place if you want to safeguard your money (the U.S. Treasury Department, natch, considers it a conduit for financial crimes).
Bitcoin, meanwhile, has become an escape hatch for those who can't move cash out of the country, one of the reasons the currency has taken off in China. Ver angles to combine the two, letting interested investors slip their money and their citizenship outside their borders.
As for Bitcoin Jesus, he was sentenced to ten months in prison after selling a product marked as pest control, which the government said was actually explosives, on EBay. He moved to Tokyo after being released, invested early in Bitcoin, and became known as Bitcoin Jesus thanks to his hearty evangelism for the currency.
Rumors that shit at the Federation won't get real until JuggaloCoin is included went unconfirmed at press time.
[h/t Bloomberg]
[Image via screengrab]
——
>> Follow Evan McMurry (@evanmcmurry) on Twitter
Have a tip we should know? [email protected]