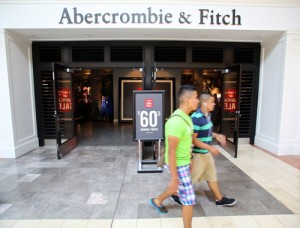 After nearly five years of court battles and legal appeals, the U.S. Equal Employment Opportunity Commission's (EEOC) case against major clothing retailer Abercrombie & Fitch has come to a close.
On Monday the U.S. Supreme Court ruled 8-1 in favor of the EEOC, which filed the lawsuit on behalf of Samantha Elauf — the young Muslim woman who was denied a sales job in 2008 due to her traditional head scarf, called a Hijab. Elauf was 17 when she applied for the position at a Tulsa, Okla. Abercrombie Kids store.
According to Reuters, the primary question asked (and answered) by the SCOTUS was "whether Elauf was required to ask for a religious accommodation in order for the company to be sued under the 1964 Civil Rights Act."
The court, in an opinion by Justice Antonin Scalia, ruled that Elauf needed only to show that her need for an accommodation was a motivating factor in the employer's decision.

"A request for accommodation … may make it easier to infer motive, but it is not a necessary condition of liability," Scalia wrote.

Justice Clarence Thomas was the sole dissenter. He said that "mere application of a neutral policy" should not be viewed as discrimination.
Even though Elauf's Hijab was at the center of the case, the EEOC wasn't primarily concerned with workplace discrimination against Muslims. Several other major U.S. religious groups had a stake in the lawsuit, as many filed documents in support of Elauf and the EEOC.
[h/t Reuters]
[Image via Shutterstock.com]
— —
>> Follow Andrew Husband (@AndrewHusband) on Twitter
Have a tip we should know? tips@mediaite.com