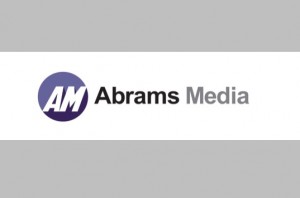 About the Company:
Abrams Media owns and operates a growing suite of digital media publishing properties that reach ​over​ 10 million users each month. The sites include Mediaite (news/politics), The Mary Sue (geek/entertainment news from female perspective), Runway Riot (fashion/beauty/e-commerce), The Braiser (food entertainment), and ​the newest soon to launched ​LawNewz (legal/crime).
Responsibilities:
We are looking for a ​data-driven ​Social Media Director who is ​well-organized, has exceptional ​understanding of statistics and a proven record of ​​using data and strategy to build traffic and engagement. You will be judged on your ability to use unique and tailored strategies to achieve those goals. The position will oversee social media for all of our sites including but not limited to:
– Monitoring engagement and analytics reporting.
– Promoting articles, ​videos and any new initiatives​.
– Researching and staying ​ahead of social media trends, tools, and news.
– Creating strategic campaigns with original and viral content ​to build traffic.
– Analyzing top influencers and competitors.
– Coordinating with the Editorial Team and Management Team to create social media strategies across the board that collaborates with marketing, editorial, and custom campaigns.
– Monitor comments, questions, and inquiries across all social media channels.
– Interacting with each site's audience by responding to posts and reposting engagement​ when appropriate​.
Qualifications:
– At least 2 years of social media marketing experience (preferably ​with a publisher)
– Exp​ertise with Facebook in particular, but also Instagram, Twitter, Google+, YouTube, Snapchat, Vine, Pinterest, LinkedIn and more.
– Working knowledge of social media paid advertising campaigns (Facebook, Linked​I​n, Twitter, etc).
– ​Deep familiarity with social media and analytics software (Hootsuite, Google Analytics, Facebook Insights, etc.).
– Strong, professional written and verbal communication skills.
– Strategic content creation and excellent writing skills.
– Exceptional time management skills including the ability to handle multiple tasks with changing priorities.
– Ability to spend time on weekends and​/or​ evenings performing social media ​analysis or ​marketing efforts, as needed.
​- Knowledge of, and appreciation for, our sites.​
– Knowledge ​of ​SEO best practices.
To apply, please send an email with our cover letter and resume to edica @ mediaite dot com.
Have a tip we should know? tips@mediaite.com