Clinton Spox Refuses to Disavow Supporters' Comments Demeaning Pro-Sanders Women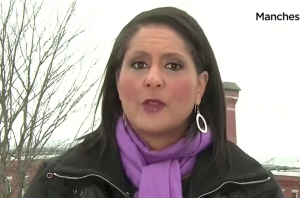 When pressed by CNN's Carol Costello, Hillary Clinton spokeswoman Karen Finney refused to say whether Clinton should disavow two comments from prominent supporters that dismissed women who were not voting for her.
Feminist Gloria Steinem apologized Sunday for saying that young women only support Bernie Sanders because they want to attract boys. Meanwhile, former Secretary of State Madeline Albright said Saturday there was a "special place in Hell" for women who didn't support her.
"Younger women don't like to be patronized," Costello pointed out. "Are these comments hurting?"
"Both of these women have been first in their careers and obviously they have strong feelings…" Finney said in their defense. "I just want you to point out, these are two women obviously supporting Hillary. But we are not accountable, we can't control what they say, obviously."
"But you can disavow what they say," Costello insisted. "Because they seem to be pitting the older generation of women against the younger, and that's never a good thing, frankly."
Finney responded that if the Clinton campaign were to disavow those comments, the Sanders campaign should denounce comments from former NAACP president Ben Jealous diminishing Clinton's support for the black community.
"But you just turned it into tit for tat. Shouldn't Hillary Clinton come out and totally disavow what Gloria Steinem and Madeline Albright said?" Costello tried again.
"She talked about it yesterday in a couple of interviews," Finney responded. "These are women who are passionate advocates, they support Hillary Clinton. We can't control what they say."
Watch above, via CNN.
[Image via screengrab]
——
>>Follow Alex Griswold (@HashtagGriswold) on Twitter
Have a tip we should know? tips@mediaite.com