Activists Go After Facebook's 'Law Enforcement Portal' They Say Gives Unfair Treatment to Cops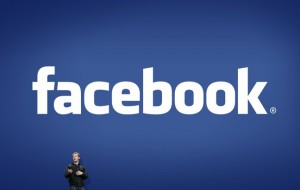 Last week, 23-year-old Korryn Gaines was shot and killed by police in Baltimore during a standoff that resulted when they tried to serve her a warrant. Her five-year-old son was also hit by a bullet. During the standoff, the police requested that Facebook suspend her account on the site, as well as her account on Instagram, which is owned by Facebook. The company complied and the broadcasts Gaines was doing were cut short.
This all happened mere weeks after Philando Castile was livestreamed bleeding to death on the social networking site. He, too, was shot and killed by police. At the time, the video was taken down, then put back up. Social media was hailed as a new way to bear witness and Castile's girlfriend was praised soundly for having the forethought to record what had happened.
Facebook's decision to deactivate Gaines' accounts has raised concerns. There is a difference between supplying law enforcement with account details and straight-up getting rid of an account, according to the Intercept. Activists and news consumers are worried that only did Facebook censor a citizen's free speech as she was posting, but they could have been complicit in her death by allowing the scene to go dark for those keeping up with her online activity during the five hours the standoff lasted.
Can't rely on FB Live to show police violence for the same reason we can't rely on body cams: cops will turn it off. https://t.co/Fdoqicqz1Z

— Anil Dash (@anildash) August 4, 2016
Facebook has become an accomplice to no-knock police raids https://t.co/Wx0H28ddaW

— Max Blumenthal (@MaxBlumenthal) August 5, 2016
References to a "law enforcement" portal are abundant when these activists talk about what happened. A statement from the department made reference to the portal, but denied that it exists so that cops can shut down accounts themselves:
Law enforcement officials do not have the ability or authority to deactivate social media accounts on their own. Facebook maintains a law enforcement portal through which police request assistance. This portal includes an "exigency" option for emergency situations like the one yesterday. BCoPD applied for the exigency deactivation because of a barricade situation involving an armed subject with a child.Facebook evaluates law enforcement requests and determines what action will be taken.
Regardless, the optics aren't terrific when an account goes down during a standoff and when it comes back online, the operator has been killed and the only witness is a five-year-old who was also shot.
More details are almost surely forthcoming, just likely not from Gaines' perspective.
[image via screengrab]
Have a tip we should know? tips@mediaite.com