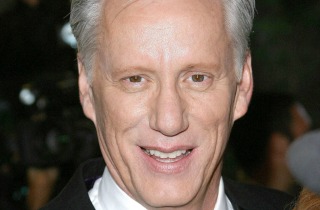 So this is getting some play today on the Post-Holiday Slow News Twitters: Actor James Woods does not think President Barack Obama has done enough to debunk rumors of his secret Muslim beliefs.
With a wink and a nod, the outspoken conservative actor, 66, snarked on Thursday evening that the president's Christmas message convinced him that the leader of the free world had finally put to bed the long-standing rumors that originated, circa 2007, in your crotchety uncle's email chains:
I was so moved by Obama's Christmas message today from the steps of his church. He finally put all those nasty Muslim rumors to rest.

— James Woods (@RealJamesWoods) December 26, 2014
Except not:
Oh, wait…

— James Woods (@RealJamesWoods) December 26, 2014
For those unfamiliar with his Twitter account, the two-time Academy Award nominee has been an incredibly vocal critic of the president, his allies, and other prominent Democrats. He's previously made headlines by calling Obama an "abomination."
At another point, he suggested he may never work in Hollywood again because of his political beliefs: "I don't expect to work again. I think Barack Obama is a threat to the integrity and future of the Republic. My country first." Some critics hit back that his career was in jeopardy long before he began expressing his political beliefs.
Acting gigs or not, he's what we'd call a Twitchy Superstar today.
As a bonus, here's a reminder of one of the better late-period James Woods appearances. For seven episodes, he appeared as a fictional version of himself on Family Guy, voicing particularly bizarre scenes such as this one:
[Image via Shutterstock.com]
— —
Have a tip we should know? tips@mediaite.com