After Saying Trump Shouldn't Do Mueller Interview, Giuliani Changes His Mind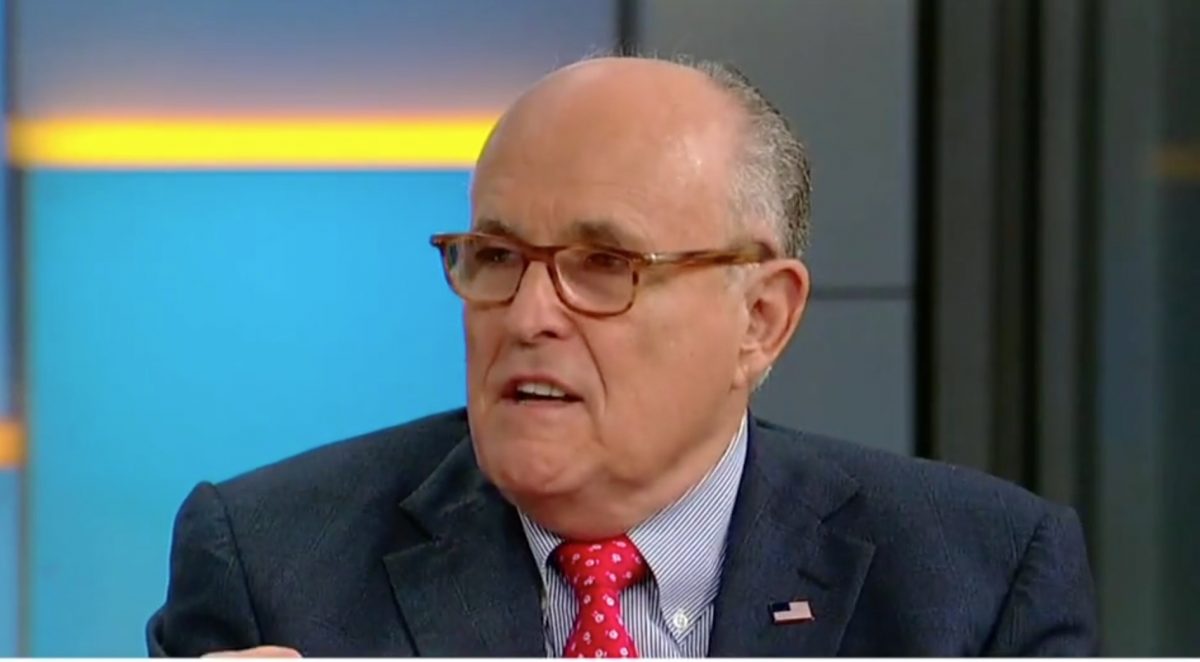 Literally yesterday Rudy Giuliani was saying that he doesn't think President Trump should speak to Robert Mueller. He told The Wall Street Journal in no uncertain terms:
Rudy Giuliani, one of the president's outside lawyers, said in an interview Tuesday that he is currently opposed to letting Mr. Trump field questions from Special Counsel Robert Mueller. Noting the perils of talking to prosecutors, Mr. Giuliani said that were the president to testify he could "talk himself into becoming a target."
He added, "If they said, you have to do it now, the answer would have to be no."
Well, guess what.
In an interview just one day later with The Washington Post, Giuliani has changed his mind:
"I guess I'd rather do the interview. It gets it over with it, it makes my client happy," he said. "The safe course you hear every lawyer say is don't do the interview, and that's easy to say in the abstract. That's much harder when you have a client who is the president of the United States and wants to be interviewed."
And if you're wondering how someone could just go back and forth like that on an issue of such import, well, Giuliani reveals that the President does it too:
"There have been a few days where he says, 'maybe you guys are right,'" Giuliani said, referring to his lawyers who have warned against an interview. "Then he goes right back to, 'why shouldn't I?'"
There have been multiple reports on how Trump's legal team is seeking to limit the scope of questions asked. Giuliani explained he was concerned about Trump becoming a target because the "truth is relative."
[image via screengrab]
— —
Follow Josh Feldman on Twitter: @feldmaniac
Have a tip we should know? [email protected]
Josh Feldman - Senior Editor