And Now You Know: Ashton Kutcher Allegedly Talked About Rick Perry Post Coitus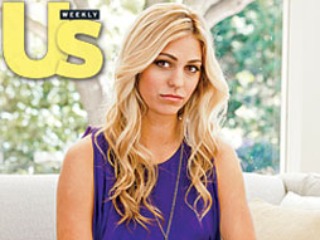 Were you guys aware that noted thespian Ashton Kutcher had an (alleged) extramarital affair? I know! I too was so shocked I dropped my (soy) pumpkin latte all over my Us Weekly. The woman he (allegedly) slept with, an administrative assistant named Sara Leal, is offering details about her night with the married Two And A Half Men actor for the benefit of anyone who is interested in such things (i.e. all of us).
I know you've wondered "What does Ashton Kutcher talk about after sex?" My guesses, personally, were tips on how to style your hair to look like you didn't just style your hair, The Butterfly Effect, or his campaign against sex trafficking. But, nope: He talks about politics. And astrology.
RELATED: Ashton Kutcher Invites American Airlines To Join His Feud Against The Village Voice
The post-coital talk was a little unexpected, she confesses; the duo talked astrology (they're both Aquarius), religion, love, even politics. "I told him I was a Lutheran from Texas. He said, 'Oh my gosh! Are you a Republican?'" Leal says.

Democratic-leaning Kutcher quizzed her on "up-and-coming candidates. I said Rick Perry. He asked if I'd vote for him. I said I didn't know and he laughed. He laughed at pretty much everything I said."
And then he whispered, "Do you read Mediaite? I comment under the name 'lazzzlo' sometimes." And then she giggled and was, like, "My commenter name is 'Michelle'!" And then they tried to watch Countdown on their hotel TV, but eventually gave up on trying to find Current and fell asleep to The Suite Life of Zack and Cody instead.*
*None of this happened outside my Ashton Kutcher fanfic group on LiveJournal.
h/t Us Magazine
Have a tip we should know? [email protected]