Andy Puzder's Hometown Paper Says He's 'Uniquely Unqualified' to Be Labor Secretary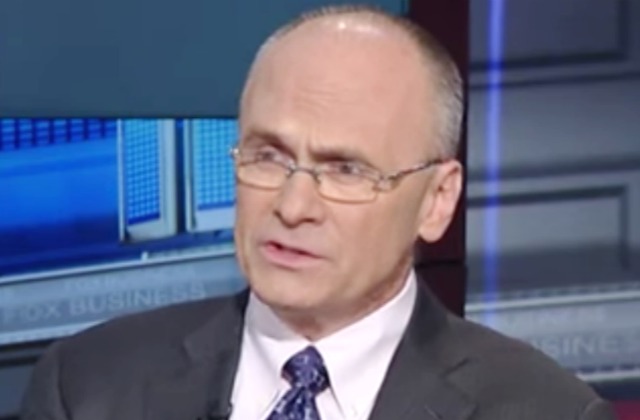 Following passionate but ultimately unsuccessful attempts to deny the Senate confirmations of Donald Trump nominees Betsy DeVos and Jeff Sessions this week, Democrats next target in potentially denying the president one of his Cabinet choices appears to be Labor Secretary pick Andy Puzder.
The Carl's Jr. chief has been wracked with controversy heading into his conformation hearing next week. (A hearing that has been rescheduled several times.) Leading into next week's hearing, Senate Minority Leader Chuck Schumer has called on Puzder's name to be withdrawn for consideration.
It now appears Democrats' case may have been given a boost by Puzder's hometown newspaper.
In an editorial in the St. Louis Post-Dispatch, Puzder was described as a misogynist who is not prepared to head up the Labor Department.
He is brash, outspoken, misogynistic, combative and uninterested in quarantining himself from his financial interests. Like many of Trump's nominees — Rick Perry at the Energy Department, Betsy DeVos at Education, Ben Carson at Housing and Urban Development — he is almost uniquely unqualified for the duties of the office to which he seeks confirmation.
Puzder perviously worked as a trial lawyer in St. Louis before heading up CKE Restaurants, which runs the Hardee's and Carl's Jr. fast-food restaurants. CKE is currently headquartered in St. Louis but is soon moving to Nashville.
At the end of the editorial, Puzder was taken to task over hiring an undocumented worker as a housekeeper, as well as for the company's risque commercials.
Add this to the fact that he hired an undocumented immigrant as a housekeeper and reveled in TV commercials featuring bikini-clad supermodels pitching 1,000-calorie burgers to his testosterone-crazed target demographic. And, like Trump, he has balked until this week at divesting his assets.

There's every reason for the committee to send him back to Nashville. A robot would be better.
Ouch.
[image via screengrab]
——
Follow Justin Baragona on Twitter: @justinbaragona
Have a tip we should know? tips@mediaite.com