The Associated Press is defending its decision to not publish photos of Charlie Hebdo's controversial caricatures of the Islamic prophet Muhammed — the same ones that, as some are speculating, inspired terrorist attacks at the satirical magazine's offices in Paris on Wednesday morning that killed 12 people.
"None of the images distributed by AP showed cartoons of the Prophet Muhammad," AP spokesman Paul Colford told BuzzFeed News. "It's been our policy for years that we refrain from moving deliberately provocative images."
The cartoon is cut off in this AP image (from Michel Euler) that shows Hebdo editor Stéphane Charbonnier, who was killed on Wednesday morning, holding the cover: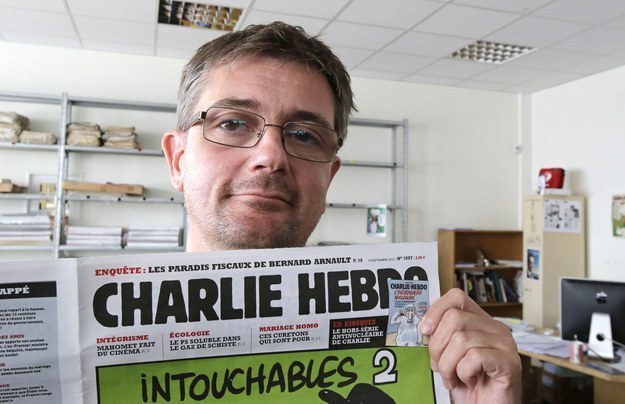 And this is a similar image, taken by French photo agency Sipa, showing the full Hebdo cover: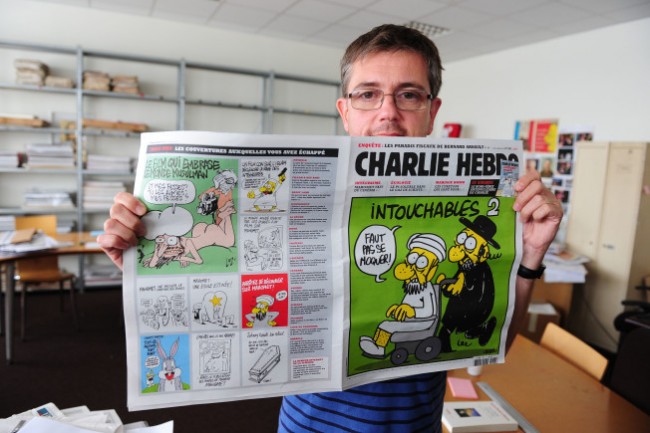 The AP was also under fire today from the Washington Examiner, which pointed out that while the AP was censoring Hebdo's "provocative" images, they were still selling prints of the controversial "Piss Christ" photo. However, shortly after the Examiner piece was published, the AP removed the photo from their website. Here's a screenshot of what that now-scrapped webpage looked like: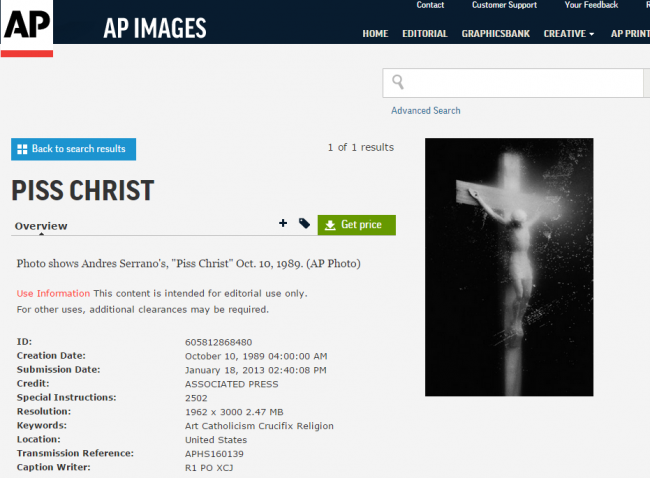 Other news outlets, like the New York Daily News, blurred images of the controversial Hebdo cover, while the Daily Beast published a gallery of some of Hebdo's most offensive covers. A similar blurring by the Telegraph was widely circulated on Twitter, but Mediaite could not independently confirm it.
Mediaite also showed some of the covers after the terrorist attack was reported on Wednesday morning.
[Image via Shutterstock / Michel Euler / AP / Sipa]
— —
>>Follow Andrew Desiderio (@forza_desiderio) on Twitter
Have a tip we should know? tips@mediaite.com