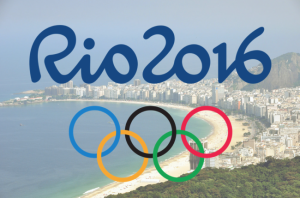 Hey, remember that interview we said that Rio mayor Eduardo Paes would probably soon regret? The one where he told Matt Lauer that Rio's waters were "clean," and "safe."
Turns out…yeah…maybe not so much.
The Associated Press just released the results of a 16 month study they commissioned — which found, among other things, loads of bacteria, viruses, and raw human sewage. The contamination is reported to be so bad that even the fans are in danger.
From the report:
Not only are some 1,400 athletes at risk of getting violently ill in water competitions, but the AP's tests indicate that tourists also face potentially serious health risks on the golden beaches of Ipanema and Copacabana.

The AP's survey of the aquatic Olympic and Paralympic venues has revealed consistent and dangerously high levels of viruses from the pollution, a major black eye on Rio's Olympic project that has set off alarm bells among sailors, rowers and open-water swimmers.

In light of the findings, biomedical expert Valerie Harwood had one piece of advice for travelers to Rio: "Don't put your head under water."
Mario Andrada, the chief spokesman for the local Olympic organizing committee, continues to insist that the waters are safe.
"We would never, ever risk the health or the condition of any athlete for a competition," Andrada told the AP. "So the health of the athletes is our first priority. And the athletes don't run a risk sailing in Guanabara Bay."
Nonsense, says Dr. Kristina Mena, a waterborne virus expert at The University of Texas Health Science Center at Houston, indicating that the standard for the detection of certain problems is higher in the U.S. than it is in Rio.
"If these were the reported values in the United States, let's say in California, there is definitely an indication of a problem," Dr. Mena said.
The AP's damning full report can be found here.
–
Follow Joe DePaolo (@joe_depaolo) on Twitter
Have a tip we should know? tips@mediaite.com
Joe DePaolo - Senior Editor