Ari Fleischer Hits CNN For Not Disclosing Guest as Ex-Comey Staffer (They Did)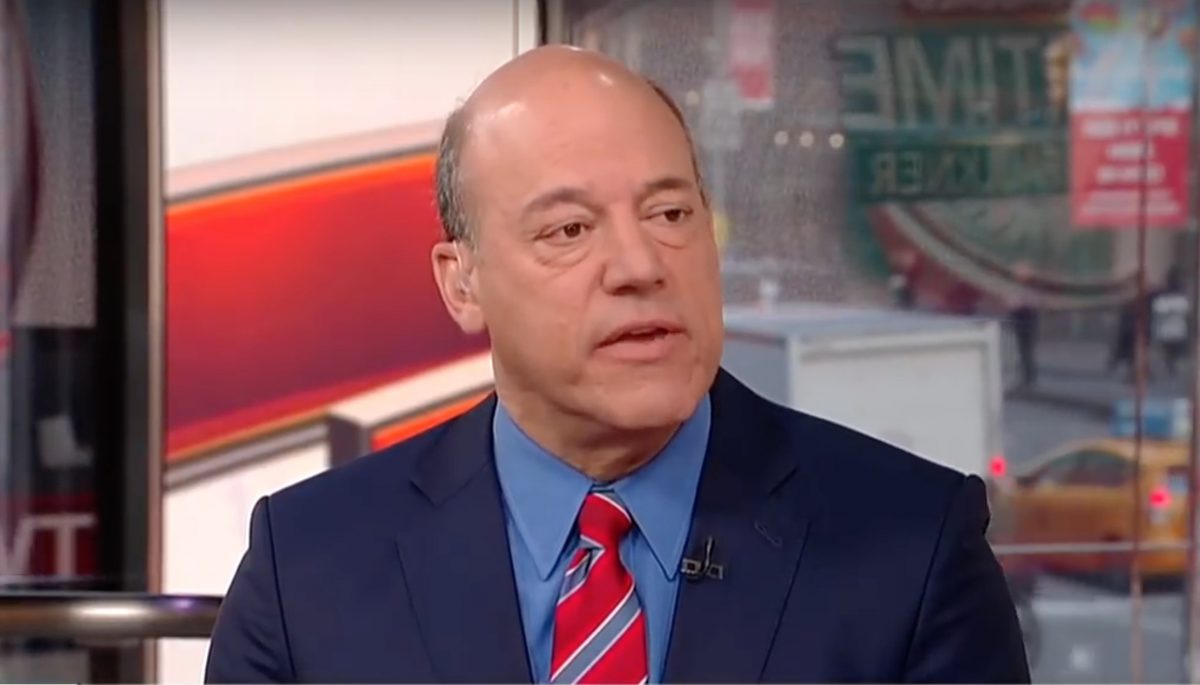 Former White House press secretary and Fox News contributor Ari Fleischer put his foot in his mouth Tuesday when he tried to equate a CNN panel setup with Sean Hannity's non-disclosure troubles.
Hannity is still taking a lot of heat after being outed as the mysterious third client from 2017 who was legally advised by Michael Cohen. Since the Fox host sings the praises of Donald Trump practically every minute of every day, his use of services from the president's embattled personal lawyer has invited questions regarding conflict of interest and his integrity as a media pundit.
Of course, James Comey is the media's other person of interest for the week. So CNN brought on Josh Campbell — a former spokesman for the ousted FBI director — to discuss Comey's media blitz.
Fleischer watched Campbell's appearance on New Day and took a shot of CNN for not disclosing the ex-spokesman's relationship with Comey after bashing Hannity on the same point.
This morning I watched cnn's morning show decry FOX for insufficient disclosure by Hannity. They then had a panel to discuss Comey's book, featuring Comey's former spokesman. Yet that's not how CNN identified him.

— Ari Fleischer (@AriFleischer) April 17, 2018
The thing is…they kinda did. And Fleischer knows it.
They called @joshscampbell a "special assistant to James Comey" (what viewer knows what that means?) and a "Law Enforcement Analyst." pic.twitter.com/EK6MmfYTJa

— Ari Fleischer (@AriFleischer) April 17, 2018
Here's how he tried to explain himself after this self-own:
When I went on CNN, they identified me as the WH Press secretary for President Bush. They did not call me an "Assistant to President Bush". They used a more understandable title. pic.twitter.com/GJ4e5cR8I2

— Ari Fleischer (@AriFleischer) April 17, 2018
Retired Admiral John Kirby was an Obama appointed political appointee who served as State Dept. Spokemsman. Reporter @jimsciutto was chief of staff to Obama's Ambassador to China.

— Ari Fleischer (@AriFleischer) April 17, 2018
Both are often called upon to discuss Pres. Trump's reversals if many of Pres. Obama's policies, without viewers being told of their roles in the Obama Administration. pic.twitter.com/vVnGNM7EvR

— Ari Fleischer (@AriFleischer) April 17, 2018
What do you think? Does Fleischer have a valid point, or is this just nit-picking for a bogus comparison?
[Image via screengrab]
— —
>> Follow Ken Meyer (@KenMeyer91) on Twitter
Have a tip we should know? tips@mediaite.com