Avenatti Calls Hollywood Reporter Writer an 'A**hole,' Demands Call From Editor After Unflattering Piece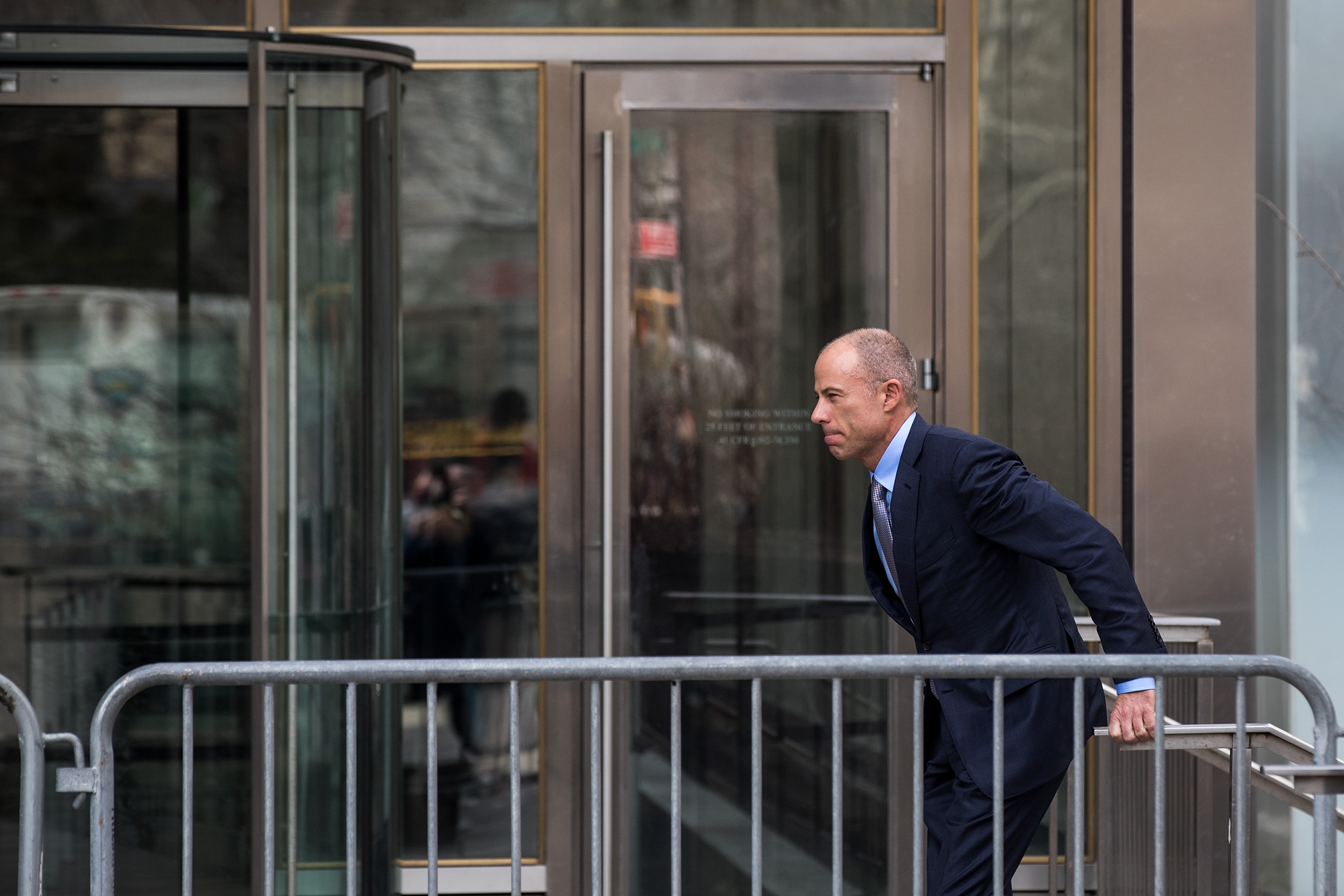 Michael Avenatti, the attorney for adult film star Stormy Daniels in her lawsuit against President Donald Trump, reportedly called Hollywood Reporter writer Eriq Gardner an "asshole," and then demanded to speak with Gardner's editor over an unflattering story.
In a piece published Wednesday titled, "Is Stormy Daniels Getting Her Money's Worth From Attorney Michael Avenatti?" Gardner made the case that Avenatti's approach to the Daniels case is unconventional with regard to the number of TV appearances he has made to discuss the suit.
Gardner also noted the "risky" nature of Avenatti's legal strategy:
But many lawyers believe Avenatti's strategy is risky. His argument — Trump didn't sign the contract with the nondisclosure agreement, so it isn't valid — isn't terrible, but it's no slam dunk. After all, Daniels did accept $130,000 for her silence and hasn't returned any of it. But if Avenatti ends up losing, the cost to Daniels could be ruinous. One court document suggested the damages might reach $20 million, and that was based on the first leg of the media tour. It could be higher now.
Gardner said that as he was still writing the column, Avenatti reached out to the Hollywood Reporter "to express concern:"
As I was preparing this column, Avenatti learned that The Hollywood Reporter would be tallying his media appearances (see below) and reached out to an editor to express concern. Avenatti indicated he'd be open to questions so I sent him a half-dozen. Speculating that the result of my assessment of his work wouldn't exactly be flattering, he called me up and became somewhat menacing. At one point, he called me an "asshole" with an agenda and accused the lawyers I had spoken to of being jealous of his success. This conversation occurred before he threatened to sue a reporter at The Daily Caller [News Foundation] over what he perceived to be "hit pieces."
Just hours after the story was published Wednesday, Gardner tweeted a screenshot of an email from Avenatti in which the Daniels attorney demanded to speak with Garnder's editor.
"Please have him contact me immediately," Avenatti wrote, according to the screenshot.
News of Avenatti's feud with Garnder came just days after he threatened to sue the Daily Caller News Foundation over an article detailing Avenatti's past business dealings.
CNN's Don Lemon asked Avenatti about the email during an interview Monday night. Here's what Avenatti said:
All attorneys are not ethical. All because you're an attorney, doesn't mean you're ethical and you do what you're supposed to do. All journalists are not ethical just because you're a journalist. There's good journalists and there's bad journalists. There's ethical journalists and unethical journalists," Avenatti responded. "And do you know what, Don? If we encounter journalists that don't get their facts straight by design, don't follow basic standards of journalism, purposefully skew stories to fit their own political dialogue dialogue and what they want their message to be, we're going to continue to call them out on that.
[image via Getty]
Follow Jon Street (@JonStreet) on Twitter
Have a tip we should know? tips@mediaite.com