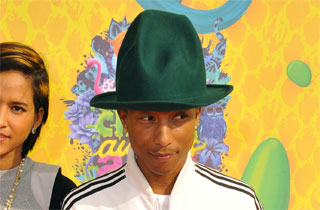 In an interview with World Net Daily, neurosurgeon/the man who would be president Ben Carson made it clear that he's not a fan of America's day-to-day priorities.
"Go on the street and ask who sings the 'Happy' song, and most of them will know," Carson said. "But you ask about Benghazi and they won't know about that. Is that a singer? It sounds like it could be a singer."
In defense, "Benghazi" does sound a bit like Fugazi. But never mind that. The point is, Dr. Carson is baffled that we live in a world where we care more about the word "redskins" than we do about American civic values — and, considering that sobering poll about voters' knowledge about Iraq from this morning, he may be right:
"Why are they talking about how much sugar is in the beverage that you are drinking? Not that that's not important but we need to look at the things that are truly having a deleterious effect on our country," Carson said. "And stop this subterfuge. Why so much distraction.

"Why are we more concerned about the trademark issue with the Redskins? Give me a break. When we've got Benghazi going on, and Fast and Furious going on, and the IRS going on. And we're talking about a trademark for the Redskins?

"It's the whole idea of political correctness. I talk a lot about it in the book, because I think it's destructive."
PS: He has a new book.
Watch the video below via WND:
[h/t TPM]
[Image via Shutterstock]
— —
>> Follow Tina Nguyen (@Tina_Nguyen) on Twitter
Have a tip we should know? [email protected]