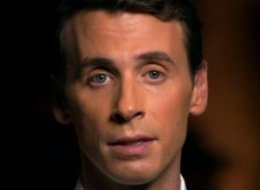 Welcome to the Internet, Ben Quayle! Or perhaps, welcome back. Quayle, you will recall, came to the broad attention of the Internet yesterday when his campaign ad, which declared President Obama to be the "worst president in history" went viral-ish. Looks like that may just be the beginning of his Internet fame…or infamy, depending.
According to Politico Quayle may be getting in some hot water for past behavior on the Internet. Apparently the son of former Vice President Dan Quayle was once a contributor to "Dirty Scottsdale, a raunchy, sex-themed website that covered the club scene in his adopted home town before morphing into the national gossip site TheDirty.com." Gasp!
I suspect that in another ten years (maybe less with the pace of things these days) revelations such as these will be so common place as to make nary a ripple in a pols candidacy — however we are not there yet. Quayle is now denying that he did anything raunchy — earlier he denied doing anything at all and then apparently thought better of battling the Google.
At first, Quayle denied the claim, telling POLITICO Tuesday that he "was not involved in the site." But hours later, after blogs, news websites and other media picked up the story, Quayle told several Phoenix TV stations that he had posted on the site "to try to drive some traffic."

He continued to maintain, however, that he did not post under the pseudonym "Brock Landers," a reference to the name of a porn star in the 1997 flick "Boogie Nights."
No word on where he was trying to drive the traffic exactly. Meanwhile, Quayle is suffering also from some more mundane political problems. Namely, he is the product of insidery Washington, most of his fundraising has come from those circles, and the children who appear in his ad to demonstrate his family values are not his own (he doesn't have any children). That last one is just amateur…Quayle is young enough to know that Facebook has made misleading personal info nearly impossible. Stay tuned, Quayle has yet to reveal how he intends to "knock the hell out of Washington."
Have a tip we should know? tips@mediaite.com