Best-Selling Chocolat Author Joanne Harris Has Lots to Say About Sexism in Publishing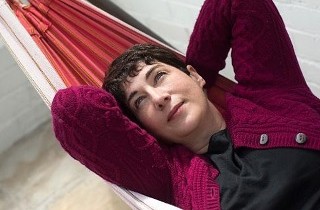 If you've ever wondered what female authors face in the book publishing industry bestselling author Joanne Harris has some insight and offered it up in the form of her #TenTweets series. Harris has written novels for a variety of genres including fantasy, psychological thriller, and her Chocolat trilogy, which inspired the movie of the same name, so she has some familiarity with the business.

But to this day, she is still surprised about the sexism she has to put up with from industry insiders and the media. Like how people can't stop asking her, but not her male colleagues, about Fifty Shades of Grey:
Because people assume that since Harris and E.L. James are both women that they're in a secret all-lady-author book club? "Hey, you have a 'gina, I have a 'gina! Let's read each other's books!"
Little known fact: When women write things, we include an impossibly subtle subliminal message, like a dog whistle (you know, for our bitchez), in between every word that only certain levels of estrogen can detect. And that's why men "never read" books by women — they physically can't.
Apparently, publishers think this is a true fact that extends not just to female authors, but to their "female audiences."
But then there's old "how do you do it all" chestnut wherein a woman is asked about how she balances her family with her career, something that men are rarely if ever asked about because there is no such thing as fathers with jobs:
She explains further in a response to someone who questioned that:
In case you're curious, here is the tweet that preceded the one above:
Charming. I guess male authors who write about food don't have to worry about things like this because no one asks them about their weight either. Not even when their books are about food:
But really, there is no sexism in book publishing. Nope. That's totally not why female authors sometimes hide behind gender-neutral pen names.
[h/t The Telegraph]
— —
Have a tip we should know? tips@mediaite.com