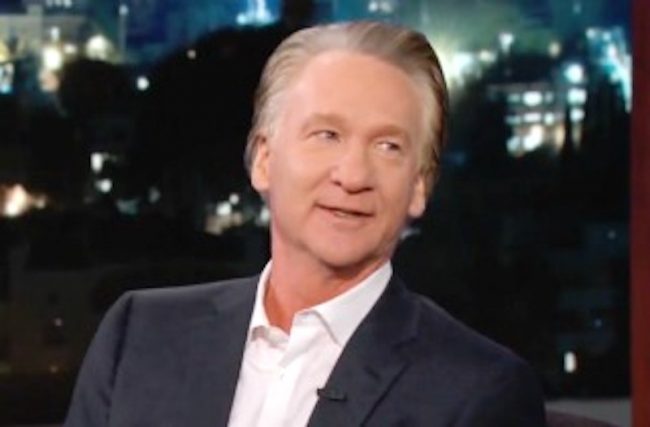 Bill Maher is coming to CNN.
At least, for one night only… as part of the cable net's recent string of town hall programming nights. The Real Time host will appear alongside Van Jones on February 9th in Los Angeles, where the outspoken late night stalwart will face questions from a live studio audience.
Jones has been anchoring for CNN as of late as part of his Messy Truth series, providing an in-depth look at the division among American voters in the aftermath of this contentious election.
CNN said in an announcement, "The special will take a look at Maher's history as a major influencer with more than 20 years on television as an outspoken voice in American politics and culture." The network continued, "Less than one month since President Trump has taken office, Jones will lead a timely discussion with Maher and audience members on the administration's recent Executive Orders, Supreme Court nominee, Cabinet appointments and where America is heading moving forward."
Van Jones is an occasional guest on HBO's Real Time; in October, Jones opined on the late night show, "If Trump were black, we would call him a thug." The news of the Bill Maher/CNN event coincides with headlines and speculation surrounding another high-profile (if not head-scratching) event slated for next week: the Bernie Sanders v. Ted Cruz debate about the Affordable Care Act, scheduled for Tuesday, February 7th at 9 p.m. EST. That is, if President Donald Trump doesn't try to preempt it with news of another primetime announcement.
[h/t Joe Concha]
Have a tip we should know? tips@mediaite.com