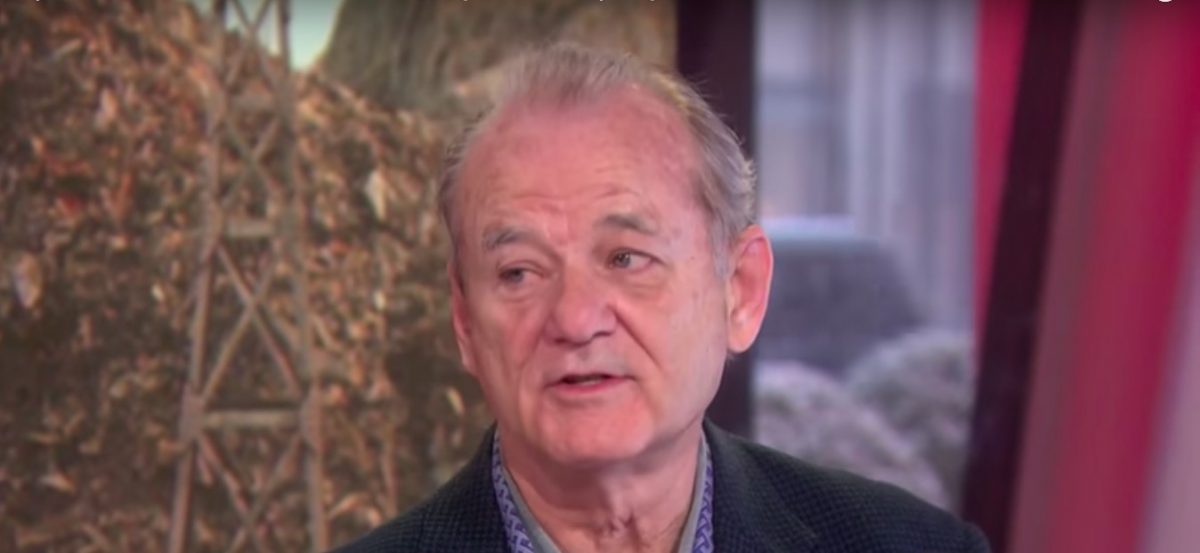 In true Bill Murray fashion, the op-ed is casual, conversational, even a little fragmented. But it's pure, and it's clearly from the heart. The actor wrote an op-ed, published Thursday, comparing the Parkland students advocating for gun control to the students who protested the Vietnam War and helped to bring about its end.
"We are living in interesting times, and people are becoming politically activated who weren't previously," Murray said to NBC News's Think editor Megan Carpentier, who edited and condensed Murray's words for clarity.
"I was thinking, looking at the kids in Parkland, Florida who have started these anti-gun protests, that it really was the students that began the end of the Vietnam War. It was the students who made all the news, and that noise started, and then the movement wouldn't stop," he pointed out. "I think, maybe, this noise that those students in Florida are making — here, today — will do something of the same nature."
He then made comparisons to the situation in Vietnam and the epidemic of school shootings.
"Ending the Vietnam war was not a simple thing… You had to make sure that all our people were safe; we had to make sure that they were as safe as you could be," he said. "And, you might remember, people thought it was going to be the end of the world if we lost Vietnam. But that war had to stop."
He zoomed out a bit towards the end, talking about the nature of humanity itself.
"It's the right idea for a human to live in peace, and a peaceful nature is a proper thing," he said. "The thing that's so powerful about students is that, when you haven't had your idealism broken yet, you're able to speak from a place that has no confusion, where there is a clear set of values."
"Idealism is a voice that's inside of you; it's your conscience. That can really deteriorate along the way, depending on the road that you follow, and it can become almost dysfunctional, but it's there," he concluded. "Everyone has it. Sometimes it's just a whisper, but, in some people, it's a shout."
[image via screengrab]
Have a tip we should know? tips@mediaite.com