Bill Shine's Wife is Back on Twitter Talking Sharia Law, Attacking 'Skanks' and Chatting With Sandy Hook Truthers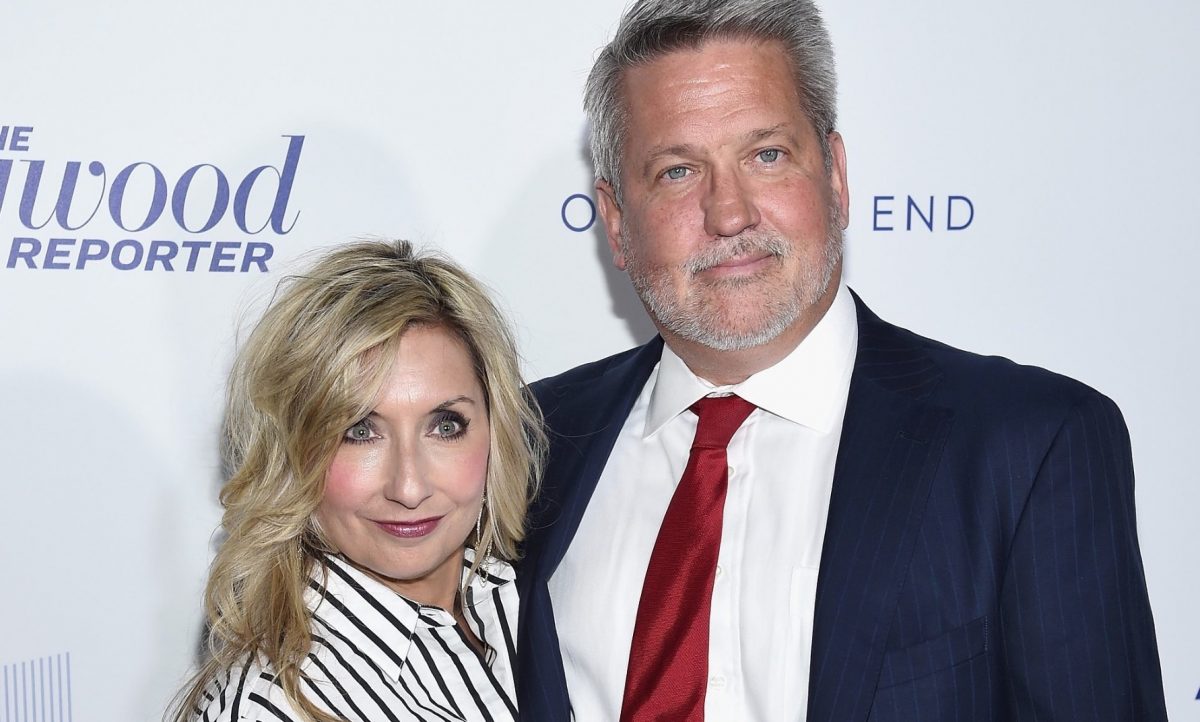 After taking a brief Twitter hiatus last year over controversial posts, Darla Shine, wife of White House communications director Bill Shine, recently popped back up on the platform. Since rejoining, she has already warned that America will fall under Sharia Law in 50 years, attacked "pompous ass" CNN host Erin Burnett, and endorsed a social media boycott organized by a Sandy Hook truther.
Shine's history on the platform includes tweets alleging high autism rates among "black boys" and memes mocking African civilization. These comments were brought to light last July, shortly after her husband joined the White House, and led the new administration spouse to delete her account.
However, since returning to Twitter, Shine has continued tweeting in the same fashion that led her to the deletion of her account in the first place.
Among the questionable posts from Shine include her endorsement of an anti-Twitter "censorship awareness day" boycott planned by a Sandy Hook truther, as well as more than a dozen tweet replies to conspiracy theorists promoting QAnon, PizzaGate, and the Seth Rich murder theory.
After Shine posted several tweets complaining about being "shadow banned" by Twitter, she endorsed a boycott of social media companies organized by conspiracy theorist Adrienna DiCioccio, who has appeared on Infowars several times and promoted the Sandy Hook false flag conspiracy — which alleges the government staged the 2012 elementary school shooting that left 28 dead as a means of pushing through gun control.
"Let's do it!" Shine tweeted after DiCioccio proposed a one-day boycott of social media sites to protest the supposed censoring of conservatives. "How about a week!"
Let's do it! How about a week!

— Darla Shine (@DarlaShine) December 13, 2018
It is unclear if Shine was aware of DiCioccio's views before joining her boycott against big tech companies, but the Infowars guest has previously claimed the "Clinton body count" includes dozens of victims and said the "evil" U.S. "government provokes black lives matter, uses gays for terrorism, and lies about 20 dead children – all to take our guns."
Her response to the conspiracy theorist's boycott is not a one-off, as Mediaite found over a dozen tweets from Shine to users who have promoted extreme and dangerous conspiracies.
In one post, Shine complained about feminism with a Seth Rich truther; in another, she responded with outrage after an Obama birther posted a pamphlet captioned "sex education cleared for 5-year-olds," which taught kids about "straight and gay." Her other replies include responses to believers in PizzaGate, a conspiracy that purports Hillary Clinton and top Democrats run a child sex ring, and QAnon, an adjacent conspiracy that alleges Trump is working with Robert Mueller to expose a cabal of liberal pedophiles.
She also recently suggested America could be taken over by Sharia law in a few decades.
"Our grandkids will be saying this in 2072, 'Remember when American Girls were allowed to wear bikinis,'" tweeted the White House advisor's wife, who was responding to a tweet that included a picture of scantily-clad Iranians from the 1970s and was captioned "#BeforeShariaSpoiledEverything."
Our grandkids will be saying this in 2072, "Remember when American Girls were allowed to wear bikinis." pic.twitter.com/pMH1qEC42X

— Darla Shine (@DarlaShine) January 8, 2019
Shine has continued her Trump-style slams of cable news pundits — hate-tweets that are typically triggered due to a journalist's coverage of her husband. She has mocked Gretchen Carlson for being "unhappy and complaining," called MSNBC's Stephanie Ruhle "#FakeNews" and Stormy Daniels a "skank," and told Fox News weather anchor Janice Dean, "My husband helped make you rich and successful. You're welcome."
On Wednesday night, Shine attacked "pathetic," "pompous ass" Erin Burnett, who she dubbed "Erin Burnout," after the CNN host called Trump "sexist" for joking about his wife making salads.
Pompous Erin Burnout of CNN too good to make a salad guess she has a chef cooking for her baby and husband so sad she thinks cooking for her family or friends or guests is beneath her. Pathetic. #ErinBurnett https://t.co/gViqaU9LAC

— Darla Shine (@DarlaShine) January 16, 2019
Additionally, Shine had some thoughts about "trash mouth mother" Rep. Rashida Tlaib after the congresswoman made an explicit call to impeach Trump.
Wow #RepTlaib could use some lessons in how to be a lady.
Trash mouth mother! https://t.co/fbSwNyRFTp

— Darla Shine (@DarlaShine) January 4, 2019
On Monday, Shine even fell for a hoax attributed to Tlaib — in which someone created a fake tweet from the lawmaker calling for the "raping and pillaging" of America — and suggested it was actually a "threat" from Tlaib.
Is this a threat? pic.twitter.com/ZkL2Qbz6Wt

— Darla Shine (@DarlaShine) January 14, 2019
Shine received heavy criticism last summer, just after her husband accepted the White House communications position, after the discovery of her Twitter account where she discussed her theories on high autism rates among "black boys," her anger against "blacks" for saying the n-word when she isn't allowed to, and mockery of African countries. She also repeatedly pushed anti-vax conspiracies and alleged vaccines are the cause of major health problems, like cancer and autism.
Shine has since continued to push anti-vax theories on her account:
This physician says there "Are exceptions when vaccination could cause autism."
This is a doctor. I am retweeting an article. Will any of you in the media ever read one of these articles? Will you bother to interview this doctor? https://t.co/g0PVYVMdDf

— Darla Shine (@DarlaShine) January 15, 2019
Good for Tennessee Rep.-elect Mark Green for questioning CDC data on vaccines/autism #vaccines #autism

Oh, and yea, he is a physician. https://t.co/A9fvCmU2PW

— Darla Shine (@DarlaShine) December 14, 2018
[Photo via Dimitrios Kambouris/Getty Images]
Have a tip we should know? tips@mediaite.com