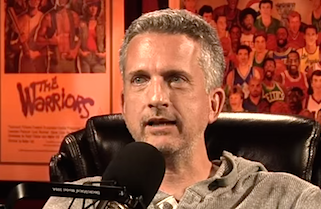 Bill Simmons' three-week suspension from ESPN came to an end in the middle of last week, but on Monday he posted his first "B.S. Report" podcast since comments he made nearly a month earlier about NFL Commissioner Roger Goodell led to the punishment by his employer. The host and editor-in-chief of the ESPN-owner Grantland.com did not dwell on his situation, but rather took some time to briefly thank his fans for their kind words.
"We're back! We're back with podcasts, we're back with columns, good to be back," Simmons began, referencing his time in the dog house. "Thanks to everybody out there who sent a nice email, or a nice tweet, or a nice anything over these last couple of weeks. Really appreciated it, meant a lot." He also thanked his Grantland staff for keeping the site up and running in his absence.
Simmons' suspension extended to Twitter, where he stayed silent from September 23 through October 17. During that time, the hashtag #FreeSimmons became a rallying cry on Twitter for those who believed he had been punished unfairly. The only social media communication Simmons did allow during his time off were a few Instagram photos like the one below of him golfing on his involuntary vacation:
Following the uproar over Goodell's handling of the NFL's domestic violence scandals, Simmons called the commissioner a "liar" and declared it was "such fucking bullshit" for anyone in the NFL to deny that they knew exactly what was going on with the Ray Rice case and others.
"I really hope somebody calls me or emails me and says I'm in trouble for anything I say about Roger Goodell," Simmons said. "Because if one person says that to me, I'm going public. You leave me alone. The commissioner's a liar and I get to talk about that on my podcast. Please, call me and say I'm in trouble. I dare you."
Listen to audio below, via ESPN:
And, while ESPN scrubbed the offending comments from its site, you can still hear them below:
[Photo via screengrab]
— —
>> Follow Matt Wilstein (@TheMattWilstein) on Twitter
Have a tip we should know? tips@mediaite.com