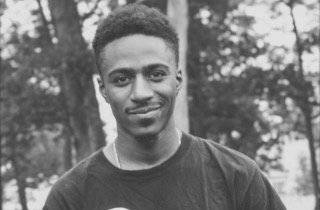 MarShawn McCarrel, a Columbus, Ohio activist who organized campaigns to combat homelessness and hunger, and led protests against police brutality in his native city, died of a self-inflicted gunshot wound Monday night. He was 23.
According to local reports, McCarrel was found dead in front of the Statehouse around 6 p.m. Monday evening.
"We don't have any evidence to know the reason why he did it," police told the Columbus Dispatch. The police said that McCarrel was seen on the statehouse grounds shortly before a shot rang out, but there were no witnesses to the shooting.
"My demons won today. I'm sorry," he wrote on his Facebook page Monday a few hours before he was pronounced dead.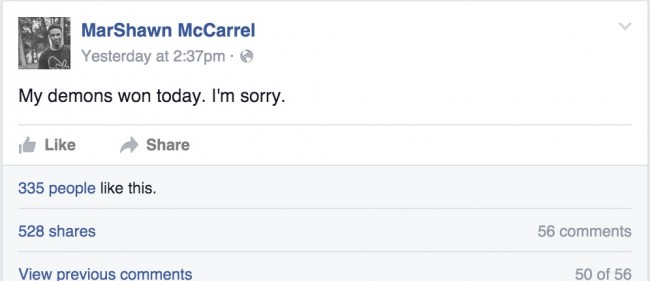 McCarrel was a field organizer with the Ohio Student Association (OSA), a statewide organization that engages young people in "nonviolent direct action, advocacy for progressive public policy, and leadership development," according to the group's website.
Describing his role with the OSA, McCarrel told Columbus Alive, "I work directly with the community finding ways to build relationships with community members to get them more involved. I've always had a passion for helping people. I was interested in developing ways to create long-term solutions, and the OSA gave me that platform."
In the wake of the deaths of Michael Brown, Eric Garner, Tamir Rice, and others, McCarrel helped the OSA to lead a protest in late 2014. The protest, he said, was "a direct statement from the people of this community to law enforcement that black lives matter. It's not about specific demands; it's about showing those in power that we want to live."
Previously, McCarrel co-founded Pursuing Our Dreams, an initiative that sponsored mentorship programs, according to 614Columbus, and he launched a campaign called "Feed the Streets" to provide meals for Columbus's homeless population. McCarrel was himself homeless for three-and-a-half months following his graduation from high school.
"I know a woman who had her house burned down," McCarrel told Columbus Underground in 2014. "She didn't have insurance, and she didn't have any money left, so she was sleeping in a shelter across the street. She is a great person, and a smart person — she didn't make any bad decisions. It was an accident that left her on the street, and now people look at her like a disease."
"It's never the feeling that we are here to save anybody," said McCarrel. "We don't believe in heroes. We believe in neighbors."
I never wanted much. Just peace and to make y'all proud.

— SPICY (@MC_CARREL11) February 6, 2016
———
If you or someone you know is considering suicide, call the Lifeline national organization for suicide prevention, 1-800-273-8255.
[h/t Talking Points Memo]
Have a tip we should know? tips@mediaite.com