Bloomberg Wants To Stop Arresting People For Possessing Small Amounts Of Pot, But Opposes Legalization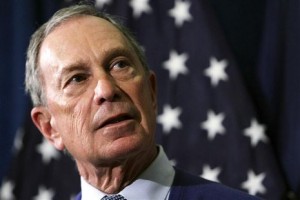 Last year New York City mayor Michael Bloomberg came out in favor of a plan proposed by Governor Andrew Cuomo to stop arresting individuals for open possession of small amounts of marijuana. Bloomberg officially announced the new policy this week, but made it clear that despite his push for leniency, he does not support full legalization of marijuana.
RELATED: Miss Iowa's Q&A Gaffe: Marijuana Should Not Be Used For 'Anything But Recreational Use In Health Care'
During his State of the City address on Thursday, Bloomberg announced that anyone caught possessing a small amount of pot would not get arrested, but would merely have to go down to the local precinct, submit to an ID check, and go before a judge.
However, despite this rather large law enforcement shift, Bloomberg made it clear he does not support marijuana legalization.
"I personally am not in favor of legalizing marijuana or any other drugs, I think it's a dangerous thing. But the reality is that for small amounts of marijuana there's an awful lot of kids that have it and you're just clogging the jails… you're clogging the courts, you're clogging the police."
In spite of Bloomberg's personal views, this might be a welcome change for advocates of legalization, but the new policy is coming under fire for not really doing that much. Natasha Lennard at Salon argued that the policy does not actually mean there will be no marijuana arrests, nor will the city's stop-and-frisk program be changed in any way. Meanwhile, over at Reason.com, Jacob Sullum summed it up with the headline "Bloomberg Won't Stop Bogus Pot Busts, but He Will Make Them Gentler."
Have a tip we should know? tips@mediaite.com
Josh Feldman - Senior Editor