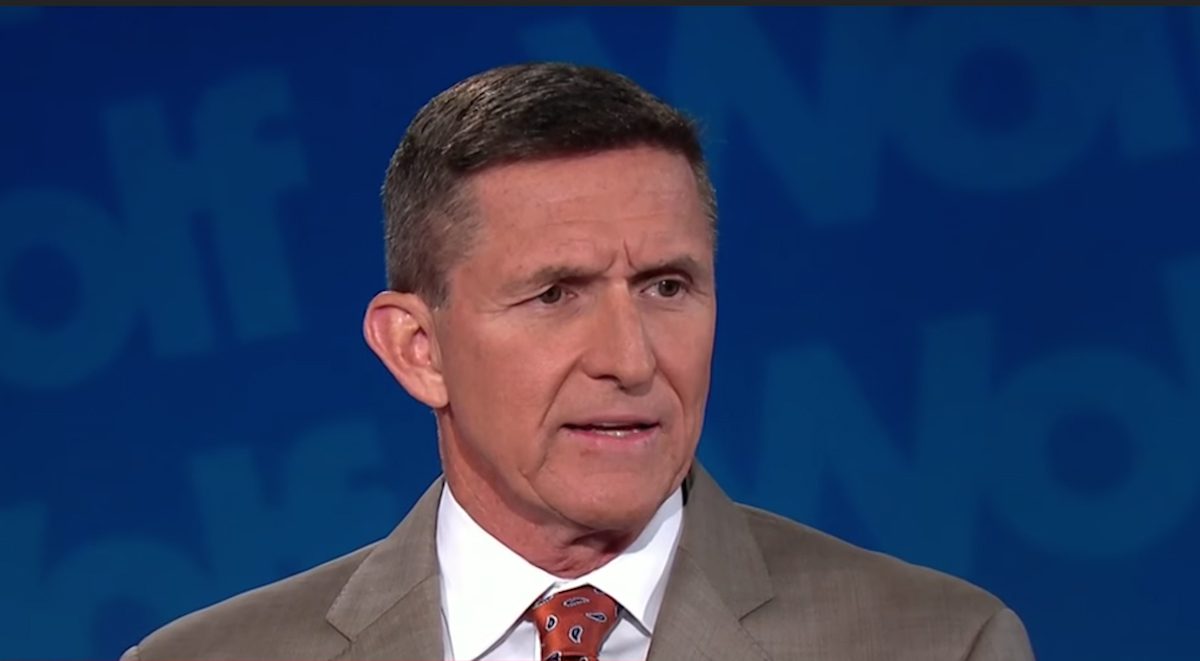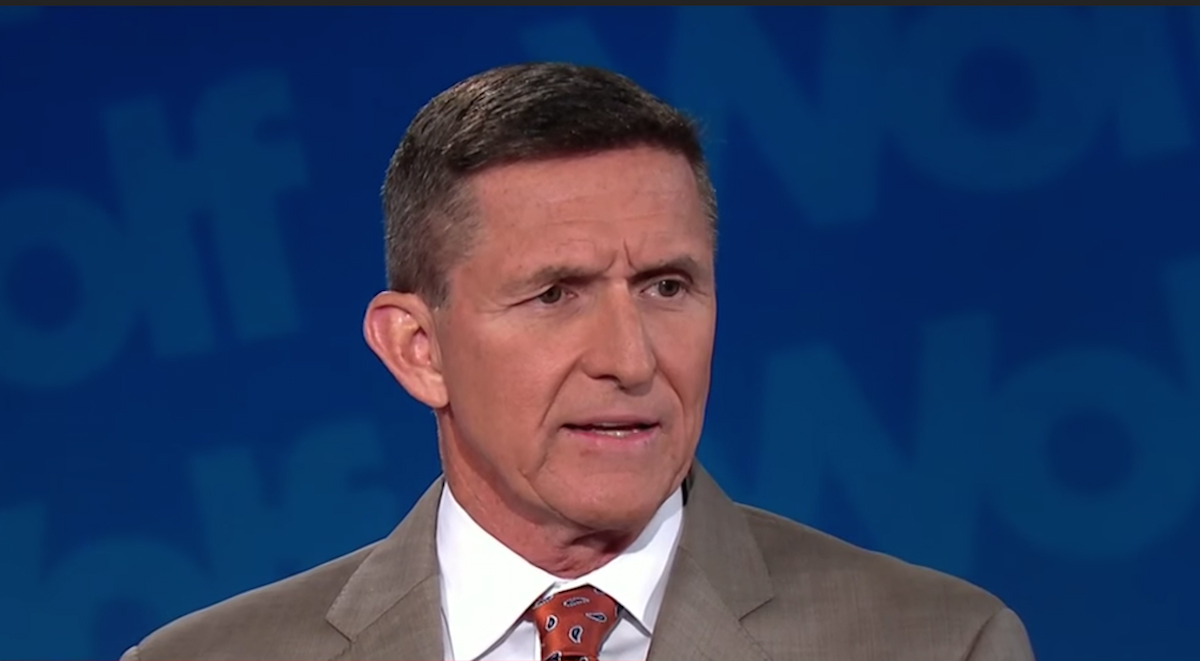 The sentencing of Michael Flynn, President Donald Trump's former National Security Advisor, has been delayed — it was announced in Federal Court Tuesday.
Judge Emmet Sullivan announced the delay in a Washington D.C. Federal court, after first — according to CNN — giving Flynn a chance to withdraw his plea based on the insistence of his legal team that he was entrapped. Flynn declined, telling the Court that he was not entrapped. But after a recess, the delay was granted at Flynn's request, after it was revealed he was still cooperating with prosecutors.
BREAKING: Judge Sullivan DELAYS the sentencing of Gen. Michael Flynn, sets a status hearing for March 13th.

— Steven Portnoy (@stevenportnoy) December 18, 2018
According to HuffPost reporter Ryan Reilly, Sullivan — a Republican appointee — called Flynn's crime "very serious."
"Arguably, you sold your country out," Sullivan reportedly told Flynn.
Flynn pleaded guilty last year to lying to the FBI about his contact with Russian ambassador Sergey Kislyak. He agreed to cooperate with special counsel Robert Mueller's probe — and he has apparently done so to Mueller's satisfaction. The special counsel told the judge that Flynn has provided "substantial assistance" in the investigation — and recommended an extremely light sentence, including, possibly, one with no jail time.
Earlier Tuesday, the president offered his well wishes to Flynn ahead of the court proceeding.
"Good luck today in court to General Michael Flynn," Trump wrote. "Will be interesting to see what he has to say, despite tremendous pressure being put on him, about Russian Collusion in our great and, obviously, highly successful political campaign."
Have a tip we should know? tips@mediaite.com
Joe DePaolo - Senior Editor